No matter where you are, or what time of the year it is, you should never head off on a hike without some form of rain protection. Nature can be unpredictable and the weather can change in an instant, so you want to be prepared for every possibility.
There are 2 main options when it comes to rain protection: a rain poncho or a rain jacket.
So, which one should you choose?
Ponchos are thin, light and large enough to cover your gear.
Rain jackets, on the other hand, are insulated, highly durable and easy to move around in.
To find out more about each option, keep reading.
The Poncho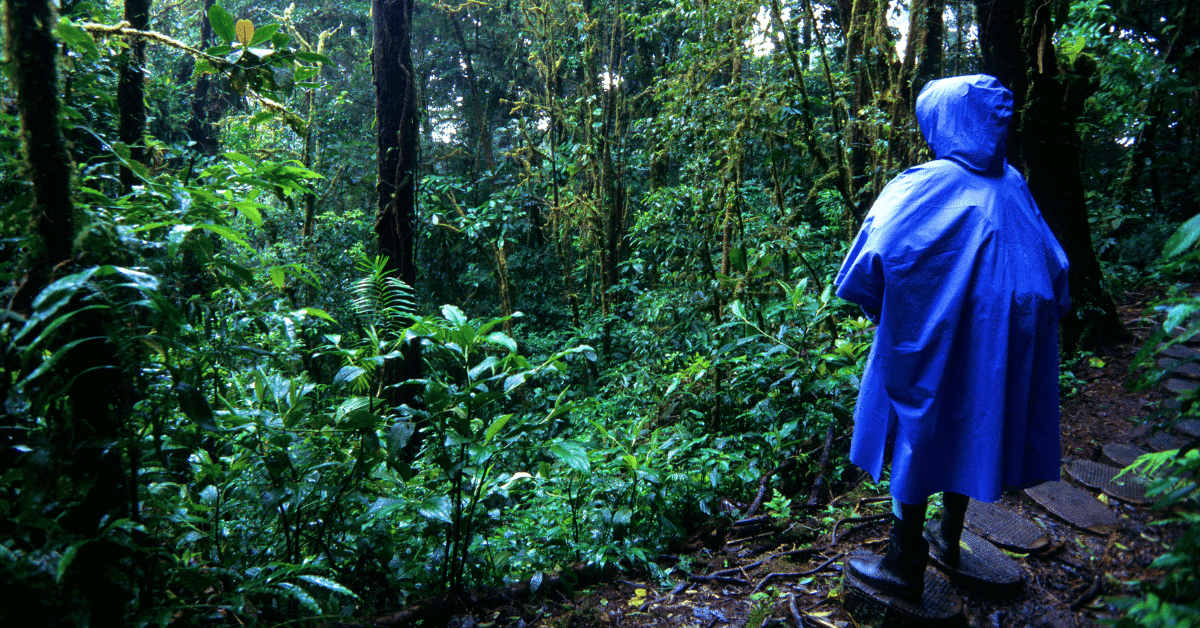 A waterproof poncho is a plastic covering that you can slip on to protect yourself from a rain shower.
The best thing about ponchos is that they're large enough to cover your backpack, too.
They're extremely lightweight and compact, so you can take them on any and every hike you go on, no matter how short on space you are.
Even though they're waterproof, ponchos still allow air to flow through the fabric, providing fantastic ventilation. This makes them great for use all year round.
When it's hot out, they'll allow the breeze to keep you cool. When it's cold out, all you have to do is rug up underneath to stay warm.
You can also use your plastic poncho for a number of other purposes. These include using it as a tarp, a carry bag, or a waterproof bandage if an injury occurs out on the trail.
Ponchos are one size fits all, so if you want to borrow one, or lend yours to a friend you can do so, no matter how differently built you might be.
On a tight budget? Good news! Ponchos are super affordable. A disposable rain poncho costs next to nothing, but even a good quality backpacking poncho or military poncho won't hurt your bank account at all.
On the downside, they don't exactly shine when it comes to durability. They're easy enough to patch up, and even if you have to buy a new one, it won't break the bank. Still, if your poncho gets damaged while you're out on a hike, you could end up getting drenched.
Unfortunately, this isn't an unlikely scenario. Due to their loose-fitting form, ponchos can easily get caught on low-lying branches and other obstacles.
They also flap around in strong winds, which can be quite annoying and uncomfortable.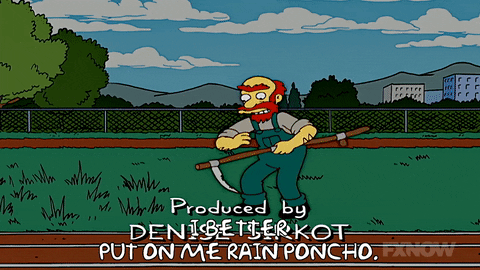 Poncho Pros
Super lightweight and compact
Covers your backpack, as well as your body
Great breathability
One size fits all
Multifunctional
Very affordable
Poncho Cons
Not very durable
Gets caught on things easily
Doesn't perform well in high winds
The Rain Jacket
A rain jacket is essentially a jacket made of waterproof fabric.
What's great about rain jackets is that they're insulated. Because of this, they'll not only protect you from the rain, but also keep you nice and toasty warm.
Rain jackets don't let air flow through their fabric. This is great in cold weather, as it means you'll stay even warmer. On the other hand, they'll leave you feeling stuffy and hot if it's warm outside, due to inadequate ventilation. This is true even if you go for a model with minimal insulation.
Another big plus for rain jackets is their durability. A lot of rain jackets are made from ripstop material, making them highly resistant to tearing.
If you're hiking through rough terrain, you won't have to worry about tree branches and such snagging your waterproof jacket. This kind of reliability is the reason so many hikers swear by rain jackets.
The last thing you want is to end up with a massive hole in your rain protection gear, leaving you vulnerable to getting soaked in a downpour.
Aside from insulation and durability, rain jackets are also lightweight and fairly compact.
They have lots of pockets, so that you can keep essential items on hand for easy access.
Perhaps most importantly, because of their body-hugging fit, they won't affect the way you move around. You'll be able to use your arms just as well as you'd be able to without it on.
You also won't have to worry about it flapping around in the wind, or, as I mentioned, getting caught on low-lying branches.
This kind of fit means you can also wear them when it isn't raining, as they look just like a regular jacket.
On the downside, rain jackets are usually waist-length, meaning they won't provide any protection for your lower body, or your gear. To be fully protected in heavy rains, you'll also need waterproof pants or a rain suit, and a waterproof pack cover for your backpack.
Another option for protecting your lower body is a rain kilt that you wear over your pants.
A good rain jacket doesn't come cheap, either. That being said, they can be expected to last a long time, so it's definitely a worthy and necessary investment, especially for hikers that enjoy hitting the trail in the winter.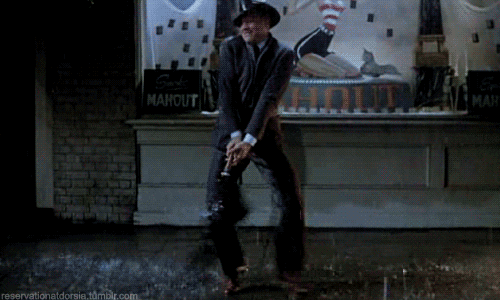 Rain Jacket Pros
Provides protection from both the rain and the cold
Highly durable
Lots of pockets
Lightweight
Won't inhibit your mobility
Can be worn even if it isn't raining
Rain Jacket Cons
Doesn't protect your lower body or gear
Not great for use in warm weather
Can be quite pricey
Poncho Vs Rain Jacket: A Side By Side Comparison
OK, so now that you know a little bit about what each type of rain gear has to offer, let's take a look at how they compare with each other.
Both ponchos and rain jackets are lightweight and compact, however, ponchos definitely have the upper hand in this category. They weigh next to nothing and pack down to a teeny tiny size, making them perfect for backpackers.
Still, rain jackets are also light, and portable enough as well, so you won't have any issues in that department whichever option you go for.
Rain jackets are much more durable than ponchos are. On the flipside, they're also much more expensive.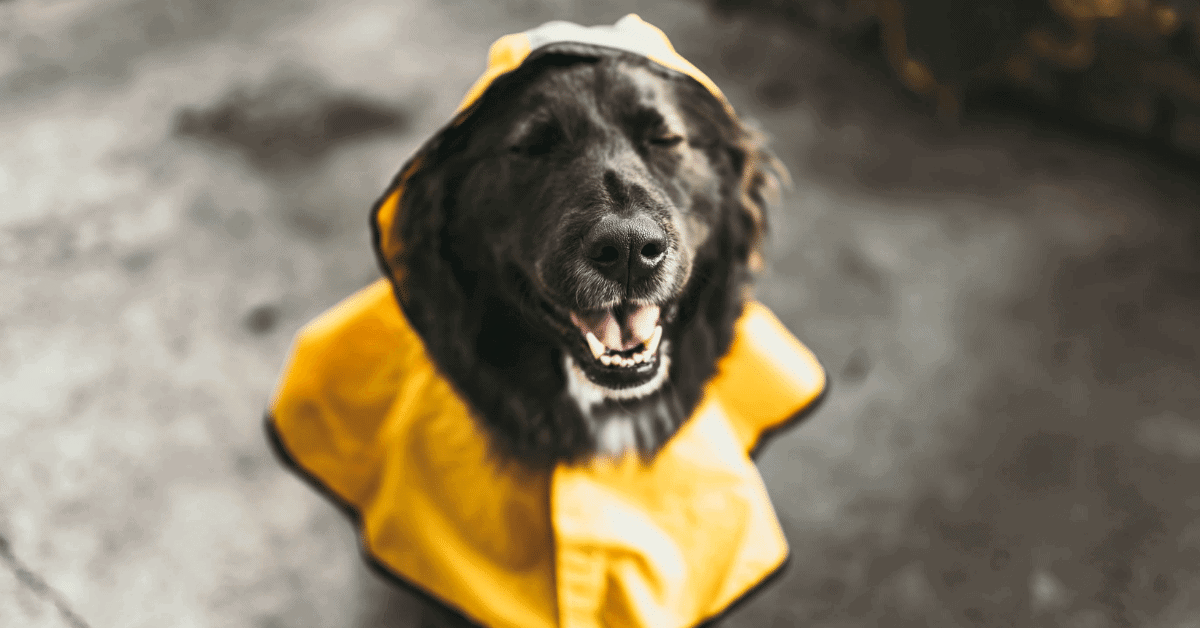 Ponchos will also limit your mobility to an extent. With rain jackets, you don't have to worry about this issue, as they fit just like a regular jacket.
This also makes them less likely to get caught on tree branches and other obstacles on your path. Plus, even if they do, their outstanding durability will likely prevent any serious damage from occurring. Ponchos, on the other hand, can easily get caught on a low-lying branch, causing them to rip.
A poncho covers your backpack, and more of your body, while a rain jacket only provides protection for your upper body.
What's nice about that though is that if you're cold, a rain jacket can double as a regular jacket. They're even insulated, plus they trap warm air in.
A poncho can't double as a jacket, because it's too thin and looks nothing like a jacket. but what it can do is double as a carry bag, groundsheet or waterproof bandaging. Now, that's quite a few more functions than a rain jacket has.
Also, a poncho may not be insulated but it is breathable, so it'll be much more pleasant to wear when it's hot out than a rain jacket.
The Final Verdict
As you can see, both ponchos and rain jackets have their fair share of pros and cons.
At the end of the day, when it comes to the battle of poncho vs rain jacket, it really comes down to what it is you're looking for in your rain gear.
If you're looking for reliable rain gear that's durable, warm and won't inhibit your mobility, you should definitely be looking at rain jackets.
If, however, you'd prefer a thin, light waterproof garment that's large enough to cover your backpack and breathable enough to wear all year round, then a poncho is definitely the right choice for you.