It's sometimes hard to get gifts for the hikers in your life, because well they probably already have it all. Or do they?
I can assure you this gift guide will help you find even the most diehard hiking gearhead something new!
Whether you're shopping for an experienced hiker or someone just getting into it, I've got recommendations to help anyone enjoy the trail comfortably and safely.
Best Hiking Gifts 2023
Garmin Instinct 2 Solar GPS Watch
The Garmin Instinct 2 is a great rugged GPS watch for hikers and adventurous exercisers. Its barebones smartwatch features and activity tracking make it perfect for the casual adventurer.
The watch has a built-in heart rate monitor, compass, and barometric altimeter. It tracks hikes and has 48 battery life in GPS mode or 28 days in smartwatch mode.
Anker PowerCore 26800 Portable Charger
As much as we all want to get away from it all when going on a nice day hike, we need our phones more than ever. The best way to keep your devices charged and ready is with a portable charger.
With 3 USB ports for high-speed charging, and 2,68000 mAh of power can charge most phones over 6 times, and tablets at least 2 times without running out of juice.
The 2 Micro USB input ports for fast charging, this portable charger can help get you fully re-charged in just 6 hours. This is a must have, not only for a day hike, but for daily life!
REI Co-Op Cool Trail Split Pack Cooler
This Cool Trail Split Pack from REI, is one of the best soft coolers around, and is great when going on a long day hike where you are packing a picnic lunch.
You can pack sandwiches and a few drinks – this cooler can hold 12 cans of soda. And when filled with ice or cold packs, your stuff will stay cool for the whole day.
The coolest thing about it this soft cooler is that it doubles as a backpack. There's plenty of space in the top compartment for your necessities.
Garmin inReach® Mini 2
For more remote hikers, a Garmin InReach Mini 2 could be a great gift, especially if you are the worried loved one. The InReach allows two-way text communication, tracking, and sending out an SOS to a 24/7 search and rescue monitoring center (active satellite monthly subscription required).
The user can share their location with loved ones and use TracBack® navigation to route themselves back to the start of their hike. With a 14-day average battery life (drops depending on tree cover), this device is great for multi-day trips.
inReach® Subscription Plans
A perfect pairing with the gift of an inReach, the subscription plan lets you utilize the potential of the inReach Mini 2.
Black Diamond Lightweight Softshell Glove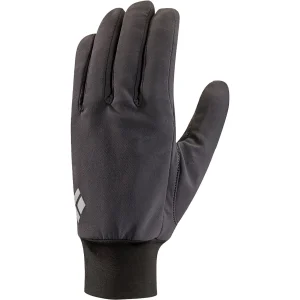 These lightweight gloves are great for a daypack for hiking shoulder seasons.
These DWR-coated gloves keep your hand dry and out of the wind during inclement weather.
Deuter 30L Hiking Backpack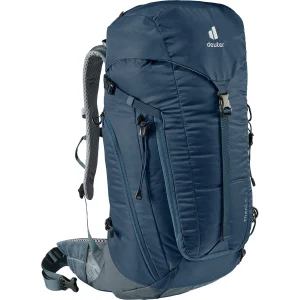 A great gift to give someone who loves hiking is a hiking backpack. Hiking backpacks are specially designed to allow hikers to carry all of the necessary supplies while on the trail.
They are built with ventilation systems and padded straps to ensure that the wearer is as comfortable as possible. Some of the best hiking backpacks are even made with water-resistant material to help protect the supplies from the elements.
Not only great for hikers, but also for anyone who enjoys spending time outdoors.
Submitted by Matthew Ramirez, Paraphrase Tool
WT: Deuter packs are great for winter; they have plenty of room to fit extra layers and wither-specific gear.
They have plenty of lashing points to put hiking poles, ice axes, crampons, or whatever you need to stay safe and have fun on a snowy and icy adventure.
Outdoor Research Rocky Mountain High Gaiters
Gift your hiker happy feet.
Gaiters help keep your feet dry and free of mud, dust, and rocks from a long day on the trail.
The North Face Etip Recycled Gloves
Everyone can use a great pair of thin hiking gloves, especially during those shoulder seasons when it is still cold even if there isn't snow on the ground yet.
The North Face Etip Recycled Gloves come in mens and womens sizes, and thanks to the Etip™ technology, you can use all five fingers on your touch screen to text or take nature shots.
Outdoor Research Sumbiolet Sun Hat
This sun hat has a UPF 50 rating with breathable, quick-drying, and water-resistant material with strategic ventilation to keep your head cool.
It also comes in seven different colors!
Buy Direct from Outdoor Research
Crazy Creek Hex 2.0 Original Chair
The Crazy Creek Hex 2.0 char is a great chair for some back support during your summit hang or hiking picnic.
Only 1 lb. 4.8 oz. and easily packable, it fits great lashed to the outside of a pace.
Black Diamond Distance Z Trekking Poles
One great gift to give hikers of any level is hiking poles. Hiking poles allow you to go further without having to put unnecessary strain on the rest of your body. When choosing a hiking pole, consider ones that retract to pack easily into your backpack or bag.
Also, consider getting hiking poles that are lightweight. Heavy poles will add weight to your hiking and backpacking gear. We like shopping for them in person at REI or a local sports gear store.
Submitted by Alexandra Tran, Schimiggy Reviews
WT: These non-adjustable aluminum hiking poles are great for any hike you go on.
Their sturdy aluminum construction makes them sting yet compatible when taken down.
High Visibility Jacket and Pants Rain Set
Gift a High Visibility Jacket and Pants Rain Set!
This amazing PVC/Polyester gear is equipped to keep you dry and comfortable no matter what the weather looks like. The cuffs are elastic and there are studs to keep the rain out. Plus, the two large pockets are great for storing your snacks or extra gear.
The full-length pants protect your lower legs from wetness and the hood with drawstring will keep you dry and cozy. The bright hi-vis yellow color is perfect for safety and visibility and light enough to pack away easily.
Submitted by Todd Saunders, BIG Safety
WT: If you are hiking on logging land that is open for recreation or in areas where hunting might be taking place, this is a great option.
LarQ Refillable Water Bottle
Get them a LarQ refillable water bottle. What makes these water bottles special is that it uses special UV and laser technology to purify the water inside.
If the bottle is empty, you can use it to simply disinfect it and remove that nasty water bottle smell we all know and hate.
And on the more intense setting that only takes a few minutes, it will purify the water and make even the dirtiest water safe to drink. It has become my go-to recommendation for anyone who loves hiking or just wants a new water bottle.
Submitted by Ubaldo Perez, Hush Anesthetic
SUUNTO MC-2 Compass
A great gift for somebody who loves hiking is a map and a compass.
If they don't know how to use it yet, get them a voucher for a map reading workshop too to get those navigation skills (the one by WalkWild is highly recommended).
It's not only a useful gift, but also meant to keep them safe. They'll always find their way, even without technology.
Submitted by Julia-Carolin Zeng, Charlie on the Move Ltd
Kahtoola MICROspikes Footwear Traction
For hiking on ice and snow, the Kahoola MICROspikes are lightweight and fit nicely on hiking boots for added traction.
Chaco Z/1 Classic Sandal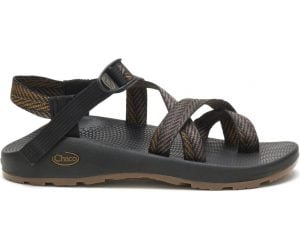 Taking your boots off after a long hike is often a great feeling. The Chaco Z/1 is a great post-hike treat for your feet.
A tried and tested adventure sandal, Chaco's could always be used for a summer hike or water crossings instead of your regular hiking footwear.
Counter Assault Bear Deterrent Spray
This is a necessity when hiking in bear country. Spraying 40 feet, this powerful 2% capsaicin and related capsaicinoids formula is the maximum allowed by law.
This packs a real punch so make sure you treat this product carefully.
Theragun Mini – Handheld Electric Massage Gun
After a long hike, there is nothing better than a nice relaxing massage or soak in the tub. BUT massages are super expensive.
This is where the Theragun Mini shines. In just a few minutes you can get the benefits of a massage with Theragun's portable percussion massager.
We recommend this for daily use and especially after hikes!
Inexpensive Hiking Gifts & Stocking Stuffers (Under $30)
REI Co-Op Nalgene Water Bottles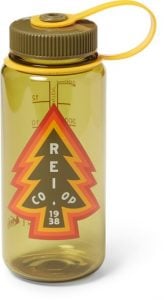 All REI Co-op Nalgene bottles use next-generation recycled resin that transforms plastic destined for landfills into high-performance, BPA-, BPS- and phthalate-free bottles.
With numerous color options, graphics, and wide or narrow mouth options, you can find the perfect water bottle for your camper's needs.
goodr OGs Sunglasses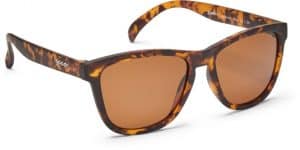 Hiking is great for our health! But like any activity in life, it comes with its own set of risks. One of them is sun-related damage.
While choosing a sunscreen for another person is a bit too tricky, finding them a good pair of sunglasses is a lot easier and much more fun. Just make sure you aren't only looking at styles! UV rays can really hurt your hiking friends or loved one's eyes, even if they don't live in a particularly sunny area.
Make sure that the glasses have protection against both UVA and UVB radiation, and you found yourself a great gift for hikers!
Submitted by Maja Kowalska, Zety
WT: Leave those expensive sunglasses at home and hike with goodr sunglasses. These performance sunglasses with Polarized lenses protect your eyes and let you adventure without fearing a scratched lens.
Icebreaker Reversible Pocket Beanie
This Icebreaker Beanie will be good in various conditions.
The Beanie has a lightweight double-sided design keeping your head nice and toasty even when wet.
Adventure Medical Kits Moleskin Blister Dressing
On a long day of hiking, nothing will dampen the mood faster than a nasty blister.
This blister kit is a great addition to any pack, so you don't have to crack into your first aid kit for a simple blister.
Bee's Wrap – Plastic Wrap Food Storage
Pack a great summit meal with the Bee's Wrap reusable food storage wrap.
Nuun Hydration Electrolyte Tablets
The Nuun Hydration electrolyte tablets are delicious and super useful on any long hike. You can feel the energy and hydration running through your body after the first drink. They come in many flavors and they are easy to carry around, much easier than multiple bottles or Gatorade.
You can get a ton of electrolytes every time you refill your bottle with water. The tablets have not just electrolytes but also potassium, which is good for your muscles, a ton of clean ingredients, and low sugar. Truly a must-have on your backpack!
Submitted by Soji James, 1AND1 Life
Owala FreeSip Vacuum Water Bottle – 24 fl. Oz.

This water bottle is Triple-layer, vacuum-insulated stainless-steel Keeping drinks cold for up to 24 hours. Its FreeSip design makes it so you have two drinking options. You can use the built-in straw or chug water through the wide mouth opening.
The bottle push-button closer system is well-designed, and the bottle fits on most car cup holders for some post-hike hydration.
GEAR AID Tenacious Tape Gear Patches for Jacket, Tent, and Outerwear Repair
Rips and tears in gear happen to the best of us. It is good to have a patch kit in your pack.
The GEAR AID patches work great and have some whimsical designs. A rip in your gear might have the silver lining of being able to put a cool sticker on a jacket.
HART Outdoor Day Hike First-Aid Kit
A first aid kit is a must for every hiker or outdoorsy person.
Medical supplies don't last forever so a new first aid kit is the perfect idea for anyone that enjoys hiking in the woods, mountains or simply being outdoors away from civilization.
You can't ever be too safe or have too many medical supplies.
Submitted by Carlo Santi, Heavy Equipment shipper
WT: This basic first aid kit is great to put in a pack and forget about. The quick guide in the kit makes it easy to feel confident about giving basic first aid without formal training.
Puffin The Puffy Beverage Jacket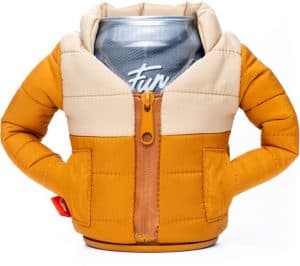 This is a really cool drink koozie, pun intended.
Its double wall insulation will keep your drink cold and your hand worm, while putting a smile on your face.
Hydrascape Infinity Stickers
Commemorate a favorite mountain range or National Parks with this sticker on a water bottle, coffee mug, or anything else that you can think of.
Browse Selection at Hydrascape
Buff Original Multifunctional Headwear
This is probably the most multifunctional item of headwear you will own.
Use it as a headband, neck gaiter bandana, or more.
You will love its seamless construction with a 4-way stretch fabric next to your skin.
Sawyer Products MINI Water Filtration System
Better safe than sorry, the Sawyer Water Filtration system stands head above the rest.
Packing this for any hike is a good safety measure to ensure that even in an emergency situation, you'll have clean, drinkable water.
Nomadix Bandana Towel
This is a Bandana reimagined made out of microsuede like their full-size towels.
Plus it offers UPF 50 protection while drying four times faster than its cotton counterparts.
Osprey Hydraulics LT Reservoir – 1.5 Liters
This 1.5-liter reservoir is a great option for a day hike.
The twin-welded diagonal baffles help the reservoir lay flat and distribute the weight.
Hiking Gifts for Men
Patagonia Nano Puff Jacket
Patagonia has continuously set high watermarks in corporate sustainability and environmental activism. You can feel great about buying their products.
A Patagonia purchase is truly a lifelong investment. They will repair or replace damaged products of any age. You can also sell them back their old gear if you no longer want it.
The Nano Puff is a fantastic shoulder season synthetic jacket. It can be worn alone or layered for winter conditions.
Its windproof shell is made of 100% post-consumer recycled content. The PrimaLoft insulation is water-repellent and retains 98% of its insulating ability when wet. The jacket has three pockets, with the jacket conveniently packing into its chest pocket.
Weighing in at only 11.9 ounces, this jacket deserves a place in a hikers clothing arsenal.
Cotopaxi Fuego Down Vest

This goose-down vest is equally functional and stylish.
This 8-ounce water-resistant vest packs into its pocket for easy storage in your pack.
Whether on the trail or going to a brewery later that night, the Cotopaxi Fuego vest is a great layer.
Patagonia Capilene Cool Daily Hoodie
Keep the sun off your arms and neck with this sun hoody.
Its Capilene fabric is fast drying and stretchy material.
Plus, its polygiene permanent odor control helps prevent the growth of odor-causing microbes in the garment.
Cotopaxi Teca Fleece Hooded Half-Zip Pullover
Coming in many different colors, this Cotopaxi Fleece Hoodie is perfect for any day hike.
Not only does it keep you warm, but it looks badass too!
REI Co-op XeroDry GTX Jacket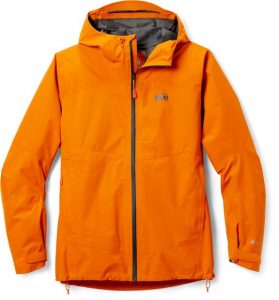 This GORE-TEX PACLITE® jacket is great for hiking. The GORE-TEX keeps you dry while staying breathable.
The zippered hand pockets are mesh, doubling as a core vent.
The pockets are designed with hiking in mind, being higher on the body you can still reach them easily while having the waistbelt of a pack clipped.
prAna Stretch Zion Pants II
These 95% recycled nylon pants are popular among climbers and hikers alike.
KUHL Renegade Rock Pants
With the mobility and durability needed for rock climbing, these pants make excellent hiking pants.
These DWR DURALUX™ pants have eight pockets, with three zippered, giving security and peace of mind for your valuables.
Columbia Men's Newton Ridge Plus Ii Suede Waterproof Hiking Shoe
Looking to upgrade hiking boots for your camper?
Columbia's Newton Ridge Waterproof Hiking Shoe is the perfect mix of style, comfort, and durability.
Altra Lone Peak Series – Mens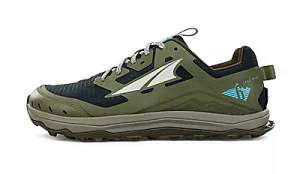 The Lone Peak family of footwear is a great choice for most hikers.
They are designed with a wide toe box that allows your toes to spread out naturally, a zero heel-to-toe drop, a rock plate that protects your feet from sharp rocks, and more features that make them great hiking shoes.
I recommend the base model, the Lone Peak 6. It is a great all-around trail runner for hiking.
But if you're still not sold on the idea of hiking in a trail runner, they make the Lone Peak Hiker, a mid-level version with ankle support. Altra also makes waterproof versions of both models.
The Landmark Project Ponderosa Hat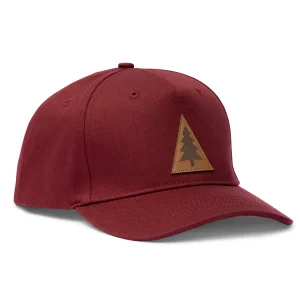 I'm always on the lookout for a great hat, and I love this one from The Landmark Project.
Featuring a Ponderosa Pine on a leather patch, this is the perfect gift to pull out of your hat (see what I did there).
Check Price at The Landmark Project
Icebreaker Tech Lite II Crewe T-Shirt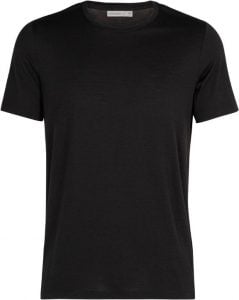 Icebreaker Tech Lite II Crewe T-Shirt might be the only t-shirt you need for a hiking trip.
With the temperature regulation and odor control of merino wool, this should be a go-to for a vacation hiking base layer.
Still Plays Outside
We all love the outdoors and fun camping and hiking theme t-shirts abound these days.
We love the Still Plays Outside shirt, because we are all kids at heart.
The Landmark Project National Parks Map T-Shirt
Featuring a detailed map with all 62 national parks in the US, The Landmark Project National Parks Map T-shirt is perfect for any nature lover.
Using a 60/40 cotton to polyester blend this is the type of shirt that is soft and will be worn for decades!
Buy Direct from The Landmark Project
Osprey Talon 22 Pack – Mens
This pack has a large dual zipper main compartment with compression straps to secure your gear and lash it to the outside of the pack, along with a mesh back pocket for easy access. A sternum strap and dual zipper waist strap help distribute the weight and keep small pieces of gear within reach by your hips.
The pack has two water bottle holders and dedicated space for an Osprey reservoir, allowing you to pack plenty of water for a long day on the trail.
Hiking Gifts for Women
Cotopaxi Fuego Hooded Down Jacket – Women's
Coming in 12 colors and 7 sizes, this Cotopaxi Fuego Hooded Down Jacket is perfect for staying warm on any hike!
Patagonia Nano Puff Jacket
The Nano Puff is a fantastic shoulder season synthetic jacket. It can be worn alone or layered for winter conditions.
Its windproof shell is made of 100% post-consumer recycled content, and the PrimaLoft insulation is water-repellent and retains 98% of its insulating ability when wet.
The jacket has three pockets, with the jacket conveniently packing into its chest pocket. Weighing in at only 11.9 ounces, this jacket deserves a place in a hikers clothing arsenal.
Cotopaxi Fuego Down Vest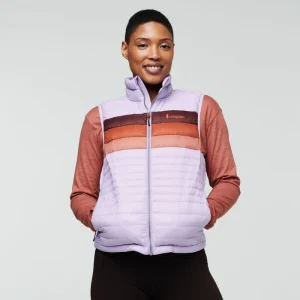 This goose-down vest is equally functional and stylish. This 8-ounce water-resistant vest packs into its pocket for easy storage in your pack.
Whether on the trail or going to a brewery later that night, the Cotopaxi Fuego vest is a great layer.
REI Co-op XeroDry GTX Jacket
This GORE-TEX PACLITE® jacket is great for hiking. The GORE-TEX keeps you dry while staying breathable.
The zippered hand pockets are mesh, doubling as a core vent.
The pockets are designed with hiking in mind, being higher on the body you can still reach them easily while having the waistbelt of a pack clipped.
The Exercise Dress by Outdoor Voices
You have probably never thought of going hiking in a romper, but the Outdoor Voices Exercise dress has a built-in bra, short lining, and two pockets making this the perfect functional outfit for a hike or a Saturday coffee meetup.
The adjustable straps help to ensure a good fit, and sizes go from XXS to XXXL, helping to ensure a good fit for every body type.
Outdoor Adventure Fleece Dress
The Outdoor Adventure Fleece Dress features fuzzy fleece that is made from spandex, recycled water bottles, and recycled polyester.
The dresses have a good size Kangaroo pocket, a hood, and thumb holes.
Smartwool Merino 150 Lace Base Layer Tank Top
This Merino wool camisole is a great base layer for any hike or adventure, helping to keep you warm or cool in any condition.
Patagonia Capilene Cool Daily Hoodie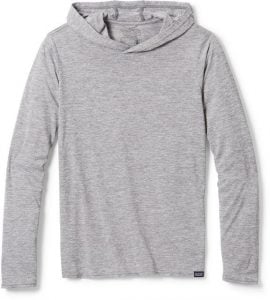 Keep the sun off your arms and neck with this sun hoody. Its Capilene fabric is fast drying and stretchy material.
Plus its Polygiene permanent odor control helps prevent the growth of odor-causing microbes in the garment.
Outdoor Voices RecTrek Zip-Off Pant
A fantastic all-season option from Outdoor Voices, the Rectrecks are unique zip-off pants with three different configurations; these are not your mom's zip-off pants.
The pants zip off at the mid-thigh and below the knee. These are truly ready for year-round use.
I suggest getting the three-tone version that plays with the colors of the sections.
Buy Direct from Outdoor Voices
Check Price at Saks Fifth Avenue
SheFly Women's Go There Pant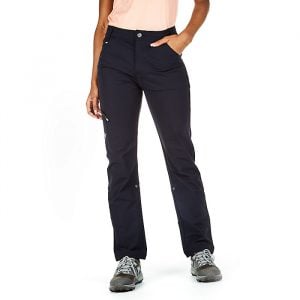 The SheFly pants were founded by women who were fed up with outdoor pants not being designed for women in any way.
The pants have a low profile zipper that allows women to zip the pants all the way back to pee in the woods without pulling their pants down, allowing women a similar ease that men have going number one in the backcountry.
Cotopaxi Mari Tights
Made with a quick drying and odor resistant fabric, these ankle length leggings are great for hiking, running and more.
Patagonia Hiking Joggers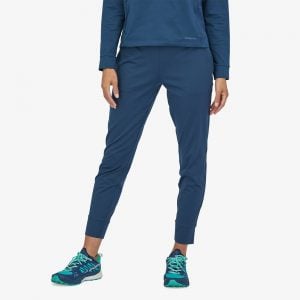 The perfect pair of joggers for a casual hike, daily run, and relaxing around the campsite.
These will be the new go-to joggers for anyone that you gift them to.
REI Co-op Flash Hybrid Tights
These REI tights are great for a hike or run coming in several colors and having two pockets, with one of them zipping keeping valuables safe and secure .
Altra Lone Peak 6 Series – Womens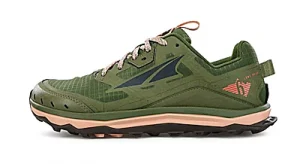 There is a noticeable shift in thu-hiking and backpackers towards replacing their hiking boots with trail running shoes.
Hikers prefer these shoes because they are lighter weight, more breathable and have less surface area to rub and cause blisters.
With various models, you will definitely find a great option to gift to your hiker.
Forsake Patch – Women's Waterproof Premium Leather Hiking Boot
The Forsake Patch Women's Waterproof Premium Leather Hiking Boots will not only perform for those difficult hikes, but they will look great too.
My wife personally loves these and there isn't another pair we'd recommend.
Explore More – Mountain Adventure T-Shirt
We love this "Explore More" Womens Adventure T-Shirt. It comes in 3 colors and also as a tank top!
Mountain Heartbeat Graphic T-Shirts Women
With so many variations and selections, we love the Mountain Heartbeat Graphic Women's T-shirt.
Women's Osprey Sirrus 24 Daypack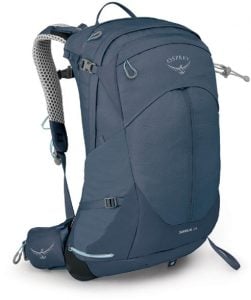 This pack's AirSpeed® ventilated suspension system helps keep the hikers' back cool and distribute the pack's weight.
The pack also has a large dual zipper main compartment with compression straps to secure your gear and lash it to the outside. This pack also comes with a built-in rain cover.
Kula Cloth Reusable Antimicrobial Pee Cloth
A great sustainable item to include on any women's hiking checklist, the Kula Cloth has a smooth waterproof side to hold with.
The other side is an Antimicrobial Silvadur™ silver ion–infused absorbent material that is nontoxic, non-sensitizing, and non-irritating to the skin. A double snap keeps it folded closed for privacy while attached to a backpack.
Hiking Gifts for Kids
Deuter Schmusebar Pack – Kids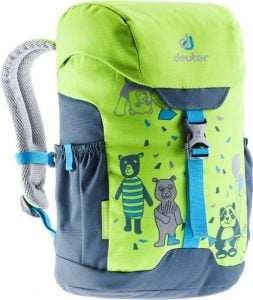 A good first pack, this top-loading pack is perfectly capable of being a school pack as well as a hiking pack.
Just watch out, you might be carrying this for the hike!
High Stream Gear Kids Trekking Poles
Always needing entertainment on the trails, trekking poles will give your kid not only a fun thing to play with, but something useful to help them move along at a quicker pace.
We can't promise they wont give up on them half way though, but otherwise these are the perfect poles for kids.
Merrell Moab Speed Mid Waterproof Kids Hiking Boots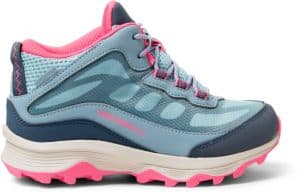 Kids will love these hiking boots that are both lightweight and waterproof.
Nothing is worse than heading out on a 2 mile kids hike, to find that your little one is slipping and sliding all over the rocks.
We won't have it, so get them a pair of these!
REI Co-op Tarn 18 Pack – Kids
This pack made for kids 8-12 years old has everything they need to grow with and into it.
With a spacious 18-liter design, with a big main compartment space for a hydration bladder a hip belt and completion strap this is the perfect transition to an adult pack
Stocking Stuffers for Little Adventurers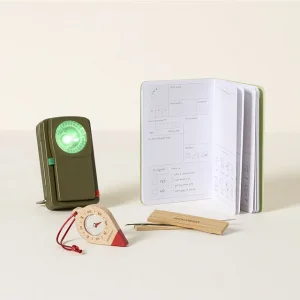 A great gift for curious and adventurous kids, this kit is sure to spark imagination and creativity. The kit includes morse code light, magnetic bamboo grass whistle, wood compass, and a hiking journal.
Shakespeare Kids Fishing Pole
Our kids love these. Each fishing pole comes with a minnow for hours of enjoyment.
I bring these camping, hiking, to the beach – pretty much anywhere we go with water.
Check Price On Amazon
Sun Company Wildlight Carabiner Flashlight

These cute carabiner lights are a great addition to a kids pack.
Hiking Gifts for Couples
QALO Engraveable Silicone Rings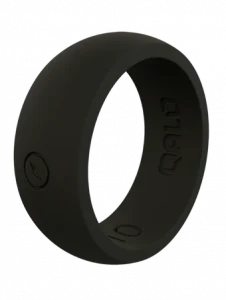 Leave those wedding rings at home.
Protect your fingers and your rings by using a silicone ring when hiking.
YETI Hopper Flip 18 Soft Cooler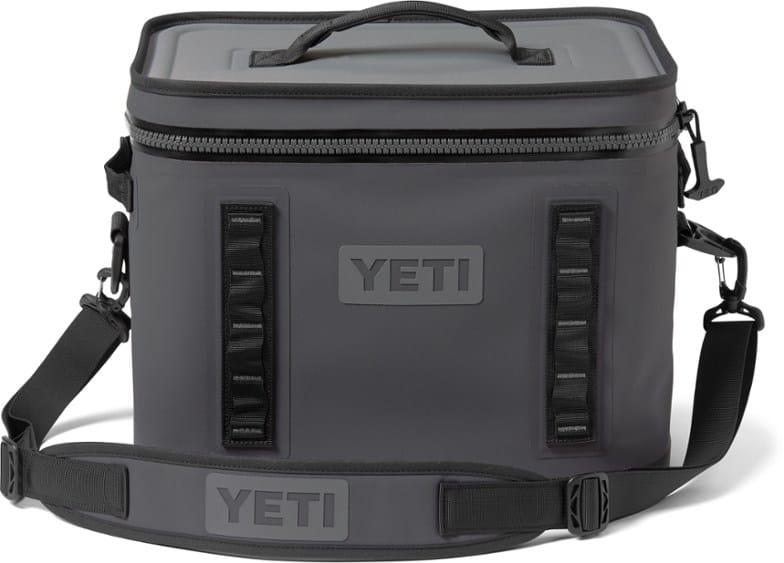 Perfect for couples looking to have a nice picnic hike.
It's got great ice retention, so you won't need to worry about your sandwiches, cheese, or beers getting cold at all.
Wise Owl Outfitters Double Hammock
The next best thing to exploring a trail is reaching the end of it and basking in the breathtaking view.
And what better way to put your feet up and relax after a laborious hike than literally doing just that in a comfortable hammock?
Most hammocks built for the hiking community come with all the standard equipment like strong tree straps and carabiners and are not just lightweight but easy to pack and unpack too.
With compact packing that makes them easy to carry and strong nylon fabric that even allows two adults to slip in cozily, these hammocks also prove to be a great idea when you have kids tagging along on the hike.
Submitted by Kris Harris, Nootka Saunas
Nomadix Festival Blanket
Elevate hiking meals and make it a picnic with the Nomadix Festival Blanket.
This Double-sided blanket with the bottom water resistant is great for a meal or hangout in a beautiful setting.
YETI Daytrip Lunch Bag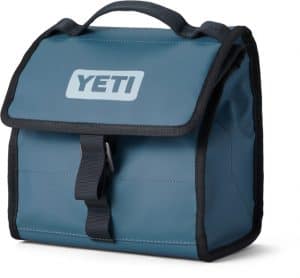 Whether you're using it to carry a backcountry meal or a couple of summit beers, this insulated lunch bag helps to keep your stuff at the desired temperature.
This bag conveniently folds up when it is not being used and is relatively lightweight at one pound.
TOURIT Ice Packs for Coolers Reusable Long Lasting Freezer
Perfect for day hikes and picnics, TOURIT Ice Packs come in a set of 8, that can be squeezed into the small corners of your cooler that previously went unused.
Not only that, but you only need to cary as many as you need to keep your food cold, therefore saving on weight.
National Park Pass (or State Parks Pass)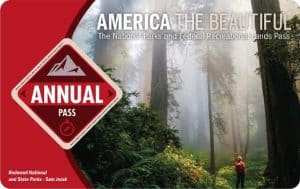 What better gift, than the gift of a National Park Pass for the season, or a related state park or national forest pass?
A perfect gift for a National Park fan, this pass gets the owner into any national park for a whole year from the month of purchase.
With the average national park admission fee being 30 dollars per vehicle, this could quickly pay for itself within a year of exploring.
Funny Hiking Gifts
Just One More Bend Pullover Hoodie
We recommend the dark heather, 50% cotton and 50% polyester blend for the perfect hiking pullover hoodie!
Happy Tails Unisex Tee
This is a great fun shirt for any dog lover.
Check Price at Keep Nature Wild
I'd Hike That Women's Muscle Tank | Charcoal Gray
Guaranteed to get a chuckle out of some passer byers on the trail, this tank top is really fun.
Check Price at Keep Nature Wild
I Hate People Hiking T-Shirt Unisex
What better way to declare your love for nature, than with this funny "I Hate People" shirt. We love it!
Personalized Hiking Gifts
While even people who love hiking likely have a few essentials they are still missing from their repertoire, there is also a way to give a personal twist to the gift.
More specifically, there are hiking items like hats, water bottles, and drinking cups that can be customized with a certain print referencing a good or funny memory you and the gift receiver had.
Even just adding your own creative twist to a certain design can make a gift for hikers a lot more personal and fun.
Submitted by Matt Claes, Weight Loss Made Practical
YETI Customizable Water Bottles

Get a customized water bottle with a wide range of fonts and designs to choose from.
Custom Hiking Trail Signs
We love this awesome carved custom trail hiking sign.
You pick the trail and the distance from your house to it -> they do the rest!
National Park NPS Welcome Replica Sign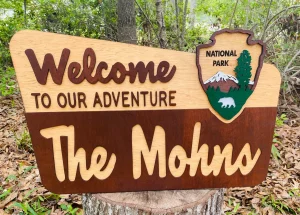 Another amazing sign is this NPS Replica Sign, that can be personalized for your loved one.
Honestly, this is probably my favorite of all of the personalizeables on this list!
Hiking Trails Vertical Sign
Add your very own customization to the bottom of this vertical "Hiking Trails" sign.
Unique Hiking Gifts
Art Supplies to Capture their Adventures On the Trail
Inspire hikers with a watercolor sketchbook and travel-sized paint set to capture the beauty around them.
Sitting down on a sun-warmed rock to take in the landscape and draw and paint is a great way to log your adventures while creating a personal piece of art.
A 5″x8″ A5 watercolor sketchbook, a pencil or waterproof fineliner, a compact paint set containing 12 half pans of watercolor paint, and a water brush–a paintbrush with a reservoir of water built into the handle—are all they need to get started. Ensure the sketchbook has a paper weight of 300 gsm, as it will absorb the water without buckling.
Submitted by Jayme Muller, RTA Outdoor Living
WT: For the artistically inclined, this is a great trailhead activity and a way to commemorate the journey. We suggest this kit from REI
The Greatest 100 Hikes of The National Parks Scratch Off Travel Print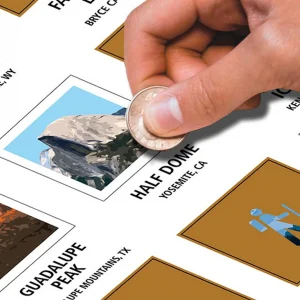 The perfect gift for an avid hiker.
Not only will they enjoy scratching off the hikes they've already completed, but they'll now have even more motivation to hit the trails again soon!
Park Hidden Topography Hat
This hat is a great way to take the memories of your favorite National Park with you.
You can choose from a handful of your favorite National Parks, all with hidden topographic designs under the brim.
National Parks Trivia Game
Perfect for all National Park enthusiasts.
This trivia game lets them put their knowledge to the test!
Monopoly National Parks Special Edition

Monopoly comes in every version imaginable, but this National Parks Special Edition is really cool.
Hiking fans will love it!
Cafflano Kompresso Portable Espresso Maker
One great gift for someone who loves hiking is a portable espresso maker. There's nothing nicer than having a delicious cup of coffee when you stop to admire the view.
I would opt for something like the Cavestoff Portable Espresso maker, as this is battery-powered, meaning you can make a fresh coffee anywhere along the trail. It's compact, lightweight, and easy to carry, making it an ideal accompaniment for any adventure.
The Cafflano Compresso is also a good choice. It weighs under 200g and is eco-friendly and ultra-lightweight. Being able to brew and enjoy a top-quality beverage enhances any experience. Plus, a caffeine boost can be just what you need on a long hike. Taking the time to select something which is completely suited to accompany someone's pastime shows care and consideration.
For anyone who enjoys coffee and the great outdoors, a portable espresso maker is perfect.
Submitted by Mario Cacciottolo, SBO
Park Adventurers Gift Set
This Uncommon Good gift set is a great gift for anyone that loves nature or the outdoors.
It has a Scenic Science of the National Parks book, a National Park bandana, and a very compact VSSL day hiking supply kit including (20-foot roll of tape to fix gear or cover wounds, hike essentials first aid kit, whistle, water purification bag bamboo cloth).
Scenic Science of the National Parks: An Explorer's Guide to Wildlife, Geology, and Botany
Not feeling the whole gift set but want the book? Here you go.
Learn about 60 National Parks in this great coffee table style paperback.
Alltrails Annual Subscription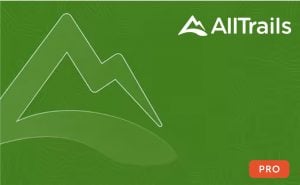 It's challenging to perform hiking without hiking trails, right?
So one of the great gift ideas for hiking lovers is an annual subscription to the AllTrails app (one the best hiking apps), which includes thousands of trail ideas. For $30, you can buy and customize the gift card, which every outdoor enthusiast can use to boost their app plan to the pro mode.
Submitted by Michal Jonca, PhotoAiD
Protein/Energy Bar Subscription Box
Give the gift of fuel with a quarterly subscription from their favorite protein or energy bar company.
Make sure to get them a variety pack, so they have plenty of options, and to buy from a brand that uses eco-friendly packaging!
As the founder of a compostable packaged protein bar brand, I am totally biased — but nothing is worse than getting halfway through a hike and realizing you didn't bring a filling, energizing snack! Friends don't let friends hike hangry.
Submitted by Drew Lederman, Resist Nutrition
Gift Card to Outdoor Stores
Honestly, the best gift for an avid hiker is probably a gift card to an outdoor store like REI.
Hiking enthusiasts are better judges of quality equipment than well-meaning relatives, and your loved one knows what gear they already have and what they need.
Giving a gift card shows that you notice and support their passion but defer to their judgment.
Submitted by Michael Alexis, tiny campfire
Gifts for Hikers with Dogs
K9 – Sport Sack Plus 2
The K9 Sport Sack is a veterinarian-approved way to carry your dog on long hikes.
While most backpack carriers cater to small dogs, K9 does a great job of including larger dogs, too. This bag is available in all kinds of sizes.
Ruffwear Hitch Hiker Leash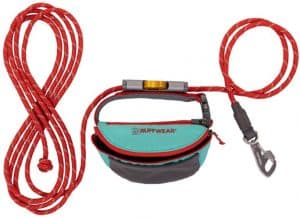 This hands-free waist belt-style leash is a great pairing with a backpack for a day on the trail with your pup.
This leash has up to 12 feet of rope to allow your dog plenty of roaming ability while on leash. A great feature is that you can easily clip the waist clips around a tree during your snack break. For hikes where dogs are mandated to stay on a leash, this is great!!
Nite Ize SpotLit Rechargeable Collar Light – Disc-O Tech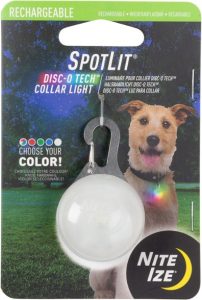 With 4 colors and a disco mode this is a great addition to your dog's collar for a dusk hike.
Ruffwear Trail Runner System
For a quick strategic after-work hike with your dog, this is all you need.
A hip pack with a water bottle and 2 storage compartments, it's just enough for some essential items.
Ruffwear Front Range Dog Harness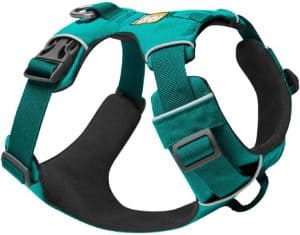 Help your dog have the most fun it can on the trail.
This padded dog harness is easy to put on with two leash attachment points
Bonza Large Collapsible Dog Bowl
This collapsible bowl is great for hiking; it is lightweight, clips to your pack, and is dishwasher safe for easy cleaning.
Picking Out The Perfect Hiking Gift
It doesn't matter if your hiker is young or old, experienced or inexperienced, with these gift recommendations, we are sure you will find the perfect gift for the hikers in your life.
If you're ever looking for other items like camping gear make sure to check out our 100+ Best Camping Gifts.
Happy hiking!