There are so many great bloggers, YouTubers, podcasters, and photographers out there creating amazing outdoor content on a daily basis.
Not only did I want to personally get to know them better, but I also wanted to explore outdoor influences and passion for nature.
Thus, we've launched the I Love The Outdoors Interview Series.
If you are interested in participating in the series, please contact us and let us know!
Hiking Autism
Tell us a little about yourself. How old are you? Where are you from? Where do you live now? Are you married? Kids?
My name is Lisa Louis. I grew up tromping through fields, forests and creeks in a very rural part of Upstate New York, with summers spent camping in the Adirondacks.
After college and living in Japan for several years in the 1980s, I moved to San Francisco, and have been here ever since with my husband, and two sons now in their twenties.
My younger son is profoundly challenged by autism.
2. What is your favorite outdoor activity?
Hiking tops my list, because all you need is a path to walk on and a decent pair of shoes on your feet.
I like canoeing, kayaking, and camping, but those require equipment and more logistical effort.
Hiking is the easy go-to activity for a quick dose of nature, and I can get a great walk in right from my front door in San Francisco.
3. Where is your favorite trail?
Hard to choose, but here in the Bay Area I am especially fond of the Dipsea/Steep Ravine loop, a Tucker Trail and Bill Williams Trail loop featuring a waterfall, and the more remote section of Cataract Trail to Cataract Falls.
Anything in the Marin Watershed stirs my heart, probably because those lakes remind me of the Adirondacks.
The caveat for all of these is trying to go on a weekday when trails aren't crowded.
Growing up near the Adirondacks, I had a special spot in my heart for the trail to Black Bear Mountain near Seventh and Eight Lakes.
4. Where is your favorite camping spot?
It's hard to beat the Steep Ravine cabins on Mt. Tam.
There's no electricity but cabins include a wood stove, and campers bring their own bedding and window covers.
The view is heart-achingly stunning, and you can spend sunrise or sunset on a small beach chasing crabs.
As a kid, we had favorite camp sites on Seventh Lake, and also loved staying at my aunt and uncle's lakeside cabin in the Adirondacks, which included a two-seater outhouse.
Black bears were our wildlife concerns there, whereas here in California we keep an eye out for mountain lions and coyotes.
5. What was your first outdoor memory as a kid?
I remember my parents taking my brothers and me to stay in a lakeside cabin in the Adirondacks, but the house I grew up in was in the middle of nowhere, so exploring the creeks and back fields around my house is ingrained from earliest childhood.
The feeling of icy cold creek water on bare feet walking over sharp rocks in the summer and trying to get across a frozen creek without falling through in the winter are iconic memories.
6. Who was your biggest outdoor influence?
My dad, without a doubt. He taught my three brothers and me how to hike, swim, bike, snowshoe, cross-country ski, chop wood, build a fire, set up a camp, climb through a barbed wire fence to get from field to field, and figure out directions in the woods.
I cannot thank him enough for instilling a love and respect for nature.
He's 85 now and due to logistical challenges I wasn't able to see him for five years until a recent visit.
I wrote a piece about how he still enjoys nature even though mobility issues keep him glued to a chair. ("The View from the Window")
7. What was your all-time best camping or hiking experience?
It's tough to choose, but a hike to Kirby Cove that my severely autistic son's autism helper helped me with is an iconic memory.
Kirby Cove is not that long a hike, and it's just on the other side of the Golden Gate Bridge, but my son's challenges were so extreme at that time that I thought I'd never get him anyplace like that.
Getting my son there with our beloved helper gave me the spirit to keep fighting to help him get outdoors and enjoy nature and life more.
Unfortunately, that wonderful helper passed away shortly after that iconic day.
Also top of the list was hiking to the grave site of Clem Miller in Point Reyes, together with his daughter.
For those who don't know, Clem Miller was an instrumental figure in preserving Point Reyes and parts of Marin as nature areas.
It was an honor to visit that remote spot and tidy up his grave site.
8. Who is your favorite person to camp or hike with?
I'm happy to hike with anyone else who enjoys being outdoors, including my family, friends, and other folks who join in the hikes I lead for autism families.
More than anything, though, walking along a trail with my severely autistic son brings me a feeling of comfort, because it has been one of the most powerful tools I have to make his life better.
He has very little spoken language ability, but I can tell he is calmer and happier when out on a hike.
9. What is your favorite piece of gear and why?
First, a decent pair of hiking boots, because feet work better with a good pair of shoes.
Second, a handy daypack/backpack to carry essentials.
Third, a camera that's high end enough to take good photos but small enough and tough enough to survive a bit of battering on a hike.
10. What do you love about the outdoors?
Since early childhood, being outside has been a source of solace for me.
If I felt trapped mentally or physically, I could go out my front door and walk for miles with my brothers or friends or just my beagle.
Not one to practice a particular religion, if I had to say I had a source of spiritual support, it would be being outdoors in nature.
11. What outdoor places are on your bucket list?
There are too many to count, including a lot of standards on the National Park list.
For some reason, cave sites like Carlsbad Caverns have always been on my wish list.
A beyond dreams wish would be to see remote areas of Patagonia.
12. What is your goal as an outdoor content creator? How can we support you and where can we find your content?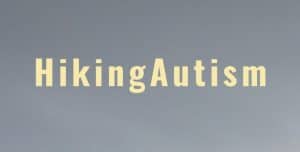 I created HikingAutism.com to share hikes I've enjoyed with my autistic son, hoping that even beginners realize that if they just get to the trailhead, they've done something significant.
The hikes I list are for anyone and include a wide range of levels, from steep Mt. Tam hikes to San Francisco park walks.
More importantly, in my weekly Insights posts, I try to encourage everyone to keep putting one foot forward, whatever life challenges they may be facing. Being outdoors makes the world look brighter.
I'm working on a book that will inspire others to use nature as a positive force in living with autism and other challenges.
I also have the privilege of helping local families living with the challenges of autism get out on hikes in collaboration with the Autism Society of the San Francisco Bay Area. They ran a piece on the origin story of me getting Sean out hiking in their newsletter: "From Housebound to Hiking Mt. Tam"
Anyone who'd like to share a favorite walk, wherever they live, can check out HikingAutism's World Walks section and send in a hike description and photos to be featured on the site!
Lisa – thanks for the great interview and participating in the I Love The Outdoors Interview!
If you are interested in participating and sharing your story, please contact us and let us know!
Previous Interviews