A campsite is one of the best places to be vegan.
Why? Because most plant-based foods don't spoil anywhere near as quickly as non-vegan foods.
That means you can enjoy a lot of your favorite meals and snacks while you're camping. That is, without having to worry about coming down with a bad case of food poisoning.
So, that's one clear advantage to being a vegan camper.
When it comes to vegan camping food, the possibilities are endless. If you need a little bit of inspiration, that's something I can definitely help you out with.
I've gathered a bunch of tasty and healthy vegan recipe ideas for you to try out – from breakfast, lunch, and dinner, to desserts and snacks.
But before we get to those, I'll give you a few useful tips and pointers on nutrition, meal prep, and food storage.
Ready to get started? Here we go!
5 Useful Tips For Vegan Campers
First off, let's get one thing out of the way.
Different camping trips call for different types of food.
The type of food you take with you camping is going to depend largely on the circumstances of your trip.
For instance, if you're backpacking you're going to want to keep your load light, and pack only non-perishable food.
On the other hand, if you're going on a car camping trip, you'll have a wider range of options. Being able to take a cooler means you can also pack things that need to be refrigerated.
In any case, packing the right type of food and storing it the right way are things you're definitely going to need to think about.
Here are a few tips to help you get it right.
Pack Lots Of Nutritious Food
So, if you're vegan, I probably don't have to tell you this. A certain level of awareness of your nutritional intake comes with the territory when you're vegan.
But, in any case, you should pay even closer attention when you're camping.
You're likely to be doing quite a bit of physical activity. So, you need to make sure you're getting enough protein, carbs, vitamins, minerals, all the good stuff.
Keep that in mind when you're planning your vegan camping meals, and make sure you're choosing foods that will give you the fuel you need to energize and nourish your body.
Prepare Meals Ahead Of Time
If you don't want to bother with cooking at the campsite – I don't blame you.
You're on vacation, and you have every right to kick back and relax.
Plus, when you're camping in hot summer weather, spending a lot of time close to a heat source can be pretty uncomfortable.
So, how can you enjoy fabulous vegan camping meals without the hassle of preparing them?
Easy.
Just make them right before you go, and store them in the cooler. Then, all you have to do at the campsite is heat them up, and dig in.
To make them last even longer, you can freeze them before you leave. That way, they'll also help keep the rest of the stuff in your cooler cold. Double win!
Explore Dehydrated Food Options
This is a good one for backpackers, and anyone else that's going camping without a cooler.
When you dehydrate your food, you can safely store it in your backpack, and it won't go off. It'll also take up less space, and weigh a lot less. Another double win! We're on a roll today.
You can dehydrate your food by yourself using a food dehydrator. Then, when you want to eat something, all you have to do is rehydrate it and you're all set.
Examples of foods you can dehydrate include fresh fruit, cooked vegetables, soups, stews, risottos and sauces.
2 Coolers Are Better Than 1
Even if you aren't taking a lot of food with you, it's always better to have 2 coolers.
Why?
Because opening your cooler every time someone wants a drink speeds up the melting process. This means that if your food is in that cooler, it's not going to stay cold and fresh as long.
That's why you should always keep your food in one cooler, and your drinks in a separate cooler.
Always Bring Backup Meals
Unfortunately, even when you go prepared, something can always go wrong.
And, if you do happen to have a mishap and your food goes bad as a result – you need to have a backup plan. You might be far away from a store, and you don't want to end up going hungry.
So, always make sure to have some non-perishable food stashed to the side just in case you need it. Better safe than sorry, and all that.
3 Sweet & Savory Vegan Breakfast Options
Breakfast – the most important meal of the day.
When you're camping, this couldn't be more true.
Chances are, you've got a big day ahead of you, full of adventure. You don't want to get hungry before lunch. After all, there's nothing worse than a rumbly belly while you're out exploring the wilderness.
To make sure this doesn't happen, you need to make sure to have a nice, filling, nutritious breakfast that will keep you going.
Porridge
You can't go wrong with a nice, big bowl of porridge. Top it with all your favorite fruits, nuts, seeds, and plant based milk, and you're looking at one serious breakfast bowl.
What's great about porridge is that it's super versatile. You can use different grains like oats, barley, wheat and buckwheat, to name a few.
Then, you can top it with anything you like. Fresh and dried fruit, hazelnuts, pecans, chia seeds, pumpkin seeds, sunflower seeds, coconut flakes, maple syrup, the list goes on.
Finally, you can make porridge 2 different ways: hot or cold.
Cook your porridge in water or plant milk for a nice, hot bowl of porridge to warm your soul.
Mix your grain of choice with plant milk and chia seeds and refrigerate it overnight for a refreshing breakfast that's healthy and filling as well. Perfect for a hot summer morning at the campsite.
Pancakes
When made the right way, vegan pancakes can be so much better than traditional pancakes.
You can stick to classic pancakes, or you can add mashed banana and/or blueberries to the batter. You can also play around with different flours like buckwheat and oat.
And again, it's all about the toppings. Get creative and don't hold back.
Maple syrup is the obvious choice, but you could even try your hand at making your own vegan chocolate hazelnut spread. If you do, it'll be one of the best decisions you ever made. I promise.
Tofu Scramble Breakfast Burritos
If you'd prefer something savory for breakfast, a scrambled tofu breakfast burrito is a stellar choice.
Just scramble some tofu over the campfire or a camping stove. Then, roll it up in a tortilla along with some diced tomato, avocado, bell pepper, red onion, vegan cheese, refried beans, or anything else you feel like adding.
Toast the rolled burrito on a skillet or frying pan on all sides until it's golden, and serve.
Pro tip: add nutritional yeast and garlic powder when you're seasoning your scrambled tofu. It'll elevate the taste to a whole new level.
3 Great Ideas For A Tasty Vegan Lunch
For lunch, you want something quick and easy that you can chow down on the go.
You want to avoid eating heavy meals at lunch time, because they'll make you feel lethargic and bloated. Instead, opt for light options that are full of flavor and nutrients.
Meals like these will leave you feeling satisfied and keep you going until dinner time.
Mason Jar Ramen
This is a really neat camping food hack that I recently discovered.
As I'm sure you're aware, mason jars can be used for a whole bunch of different things. But did you know that you can use them to make ramen?
Well, you can – and it's brilliant.
Just put some ramen noodles and thinly sliced fresh veggies into a mason jar. Then, add in some of your favorite extras. Things you can add include miso paste, soy sauce, sesame oil and kimchi.
Store it in your cooler, and when you feel like ramen just pour some boiling water into the jar. Close it back up for a few minutes, then give it a stir, and enjoy!
Falafel, Salad & Baba Ganoush Pita Pockets
This might just be my favorite sandwich ever.
And with all the incredible sandwich options out there – that's definitely saying something.
You can make your falafels ahead of time and store them in your cooler, or you can just take the mixture and fry them up fresh on the spot.
Honestly, you can even skip them altogether if you can't be bothered with them. Just the fresh veggies and baba ganoush alone are divine. Especially if you make the baba ganoush yourself.
Heck, you can even skip the bread.
Morrocan Couscous Salad
This is one of my go-to summer vegan camping food recipes. It's great as a camping side dish, but it's also amazing all on its own.
There are loads of recipes out there, but I like to make it using this recipe.
The veggies, pomegranate, parsley, and spices work together beautifully to create an explosion of flavor in your mouth.
It'll last for a few days in your cooler, so you can make it ahead of time. It's light, refreshing, and it might just become your new favorite summer dish.
3 Yummy Vegan Campsite Dinner Ideas
By the time dinner rolls around, you're probably starting to get pretty hungry.
And, from the comfort of your campsite, you can put together a proper, hearty camping meal.
It's the best thing you can do to help your body recover from all the dynamic camping activities you enjoyed throughout the day.
One Pot Lentil Dal
One pot dinners are fantastic for camping trips, because you only have to wash one dish when you're done.
It doesn't get much easier than that.
One of my absolute favorite camping recipes is one pot lentil dal with coconut milk. Served over rice, or just on its own, topped with vegan yogurt, red chili flakes, fresh coriander and a squeeze of lime.
Not only is it absolutely delicious, it's also packed with nutrients and vitamins.
Cauliflower Steaks
What's the best steak that isn't steak?
There are lots of opinions out there on this topic, but if you ask me – it's cauliflower steak all the way.
You literally just cut a cauliflower into thick slices, season them, and fry them up until they're tender and golden.
You can use any seasonings you like, including salt, pepper, cumin, smoked paprika, and garlic powder.
Serve them with your favorite sides, or just have them on their own with a nice vegan sauce drizzled on top.
Mushroom Burgers
Both portobello mushrooms and oyster mushrooms make a fantastic veggie burger patty.
You can grill them or dip them in batter and fry them – either way tastes amazing.
Add all your favorite extras like lettuce, tomato, onion, and your favorite vegan sauce. I also like to add pickled jalapeño slices to mine because they're actually my favorite thing ever.
There are tons of amazing vegan burger recipes out there. But, none are quite as simple as mushroom burgers, which is why they're perfect for camping.
3 Sweet & Healthy Vegan Desserts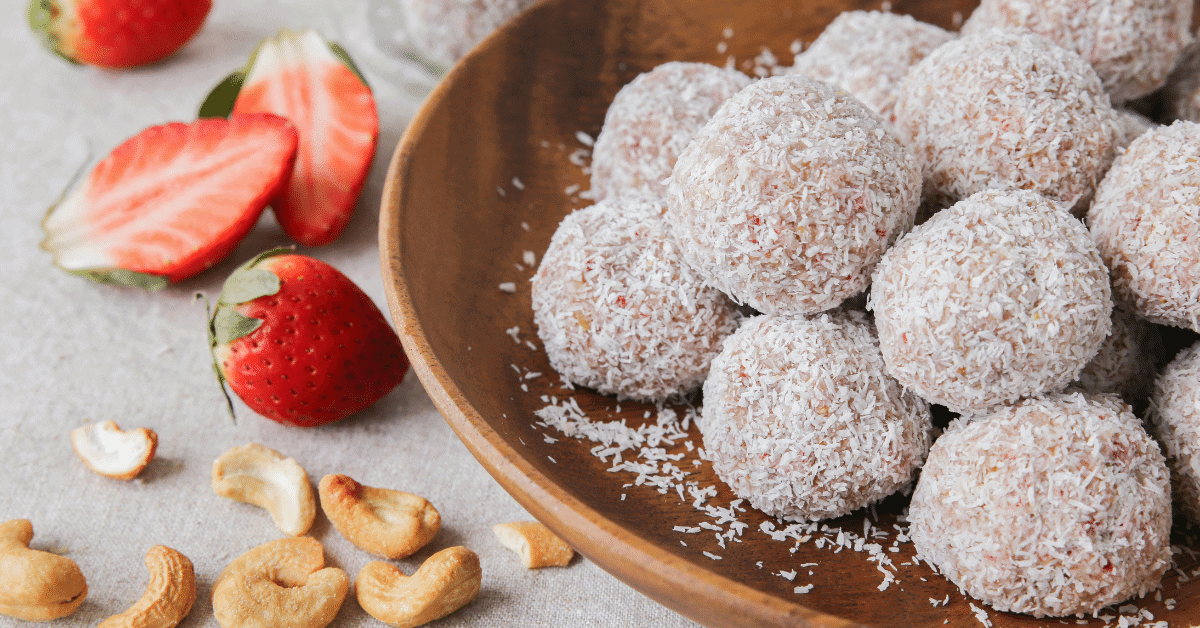 I'm obsessed with vegan desserts. Some of the things you can make using vegan ingredients are out of this world.
If you've got a sweet tooth, you'll need to have some desserts lined up to satisfy your cravings while you're camping.
S'mores
Don't think for a second that being vegan means you can't enjoy s'mores around the campfire.
All you have to do to make them vegan is sub the ingredients with vegan alternatives. In this case, it's fairly straightforward.
Sub regular graham crackers with vegan graham crackers.
Sub regular marshmallows with vegan marshmallows.
Sub milk chocolate with dark chocolate.
And there you have it!
Delicious, ooey gooey vegan s'mores.
You gotta love classic camping recipes like these.
Skillet Peach Crisp
If you're in the mood for something fruity, a peach crisp in a skillet might be just the right thing to hit the spot.
This is a great vegan camping recipe because it's super easy to make on the campfire.
Serve with a scoop of your favorite vegan nice cream and you'll be teleported straight to heaven.
Getting your nice cream to stay frozen might be a bit of a challenge. But, if you use dry ice you can get it to stay frozen for up to 24 hours. So, you'll only want to pack enough for the first day – and make this dessert on the first night.
Bliss Balls
Bliss balls are little, bite-sized balls of, well, bliss.
They're super versatile. You can make literally thousands of flavor combinations using different kinds of fruits, nuts, and seeds.
Some recipes call for as little as 2 ingredients, so they're super easy to make, too. In fact – one of my favorite bliss ball recipes only uses 4 ingredients.
You can eat them on the go, and they'll give you an awesome little energy kick when you need it the most. But don't leave them in your backpack all day long, because they won't stay good out of the fridge for an extended period of time.
Did I mention how blissful they are?
Our 3 Favorite Vegan Camping Snacks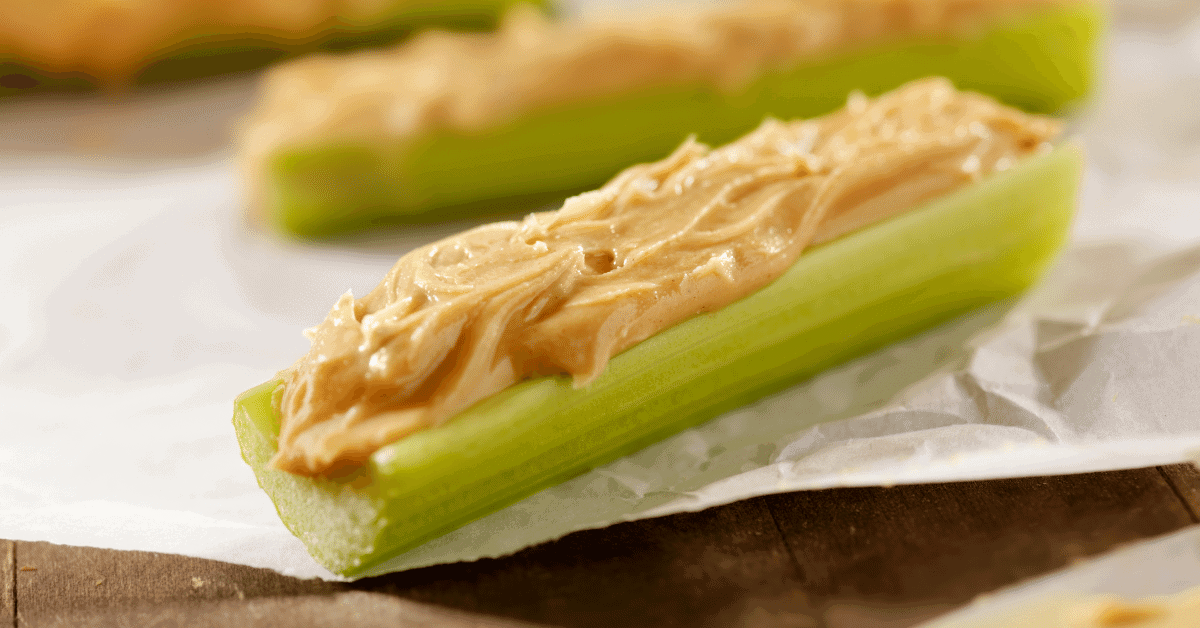 Now, we mustn't forget about snacks.
You use up a lot of energy when you're camping and hiking, so it's important to have plenty of snacks on hand. They'll give you a boost of energy and keep you feeling full between meals.
The snacks you pack should be healthy and full of nutrients. And if you ask me, home-made snacks are always better than store-bought.
Vegan Jerky
As far as I'm concerned, vegan jerky is the crowned ruler of vegan snacks.
You can make your own smokey vegan jerky out of soy curls. It's a healthy snack that's downright delicious.
What more could you want?
It's pretty easy to make, too – so you should make a big batch before you head off on your camping trip.
Once you try it, you'll be hooked.
Veggie Sticks & Peanut Butter
This is another classic that's a winner every time.
Chop up some carrots, celery and apples into sticks. Squeeze a bit of lemon juice over it all to stop the apples from browning, and pack it all into a zip bag or container.
When you get hungry, just dip them in some peanut butter or any other nut butter, and you've got an instant snack.
The peanut butter will also give you an energy kick, so that's a bonus.
Hummus and baba ganoush are also great dips for veggie sticks. But, unlike peanut butter, they won't keep for longer than a couple of hours out of the fridge. So, peanut butter is a better choice when you're snacking on the trail.
Fruit Roll-Ups
No, not the sticky, artificial ones from the snack aisle in the supermarket.
I'm talking about the kind you make yourself with fresh fruit. These healthy, sugar-free snacks are super tasty and full of fruity goodness.
You can use just about any fruit you like, including peaches, berries, bananas, and even rhubarb.
These also work well for backpacking, since they're dehydrated.
What's Next?
As you can see, there are plenty of healthy, yummy meals and snacks you can enjoy while camping.
With just a little bit of preparation and the right inventory, you can make just about anything.
Want to find out more about what kind of gear you can use to make delicious vegan camping food over the campfire?
Check out this article I wrote about campfire cooking equipment.