Camping with kids can be tremendously fun, but that doesn't mean it is always seamless and easy.
I know that I certainly have made my fair share of mistakes and have been overwhelmed when trying to camp with my kids at times.
Well, I learned a lot the hard way, but thankfully you can learn from my experience to make your camping trip with kids a breeze.
What are your best tips for camping with kids?
I put together a list of my best tips, and then to make sure that I've gotten all of the best advice, I decided to poll other experts on their best tips for camping with kids.
I asked them "What is your best tip for camping with kids?" Here is what they said!
Let the Kids Help with Planning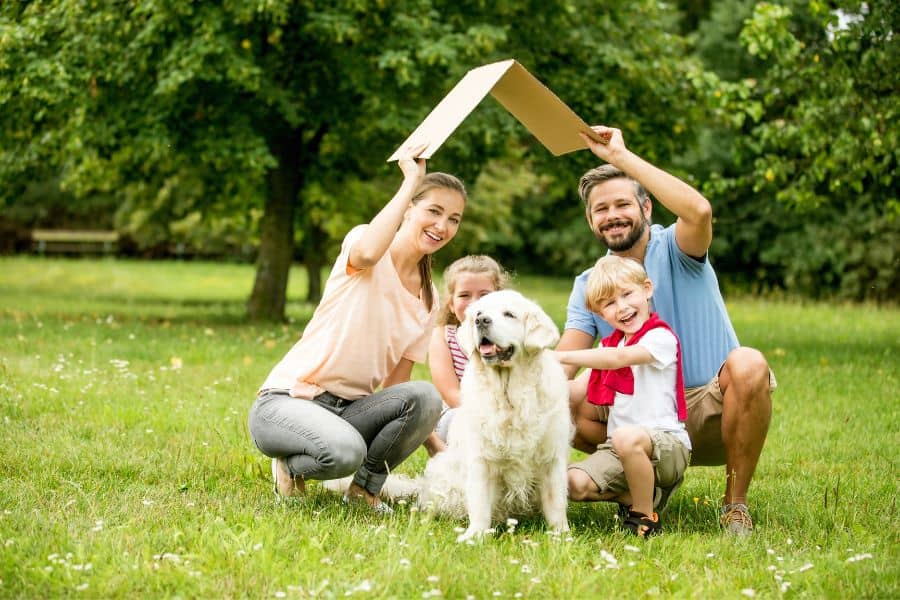 Kids love to help make decisions, so anything from what type of food they'll like to eat, to where to go camping can be hugely helpful to get your kids excited.
I always keep a book out with the best tent campgrounds in our area on the coffee table, and my sons will often look through it and tab some campgrounds they like.
Then when it comes time to pick our next trip, I don't need to do much, but check to see what has already been picked out.
Mike Miller, Wilderness Times
Things Kids Can Help Plan:
Where to go camping
What to eat during the trip
Any hikes that may be nearby
What toys, books, and activities they would like to bring with them
Bring Plenty of Games & Activities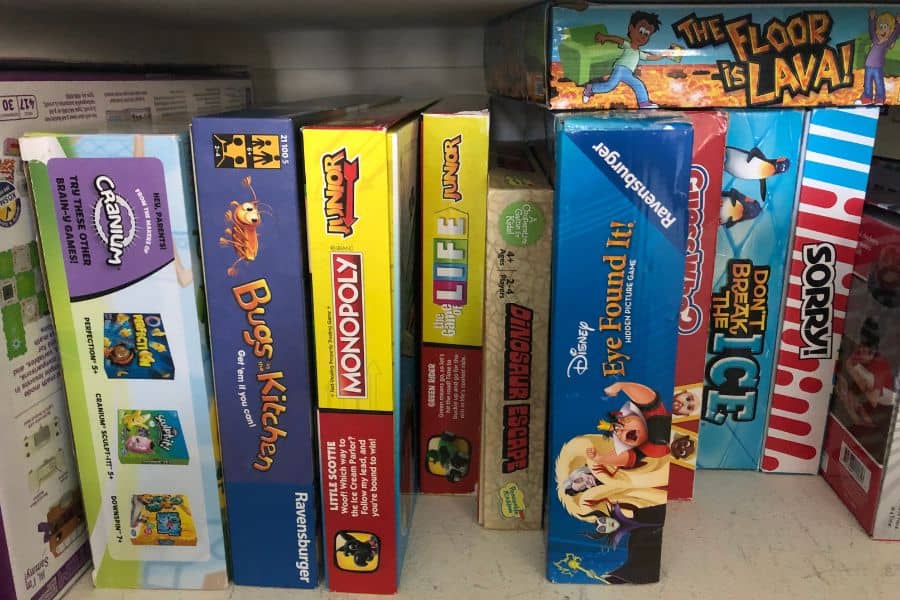 Kids can get bored easily when you take the family on a camping trip.
Having games and activities planned that replace the everyday use of technology can ensure that they have something that keeps them busy and entertained.
When we go camping, we plan activities like telling jokes around the campfire while roasting marshmallows and visiting the local farm.
We also bring card games, board games, and cornhole.
Annette Harris, Harris Financial Coaching
Games We Like
Go Fish!
Crazy Eights
War
Old Maid
Any board games from our toy closet
Outdoor games like cornhole, football, frisbee, etc.!
Bring activities (books, toys, games). Lots and lots of activities. If you think you've brought enough for them to do, double the amount and you might have enough.

— Mellissia from ME (@LissiaR42) August 19, 2022
Arrange Meals in Advance
If you and the kids want to have a smooth first few nights of camping, it's a good idea to arrange meals in advance.
Pre-prepared meals can be frozen and defrosted slowly for later re-heating.
Get some of the kids' favorite foods ready to eat before you leave, so you can relax and enjoy the first night at camp instead of cooking after a hard day of driving and setting up.
Ignore the parental nagging and serve the kiddos what they want, which is probably something easy like sausages or nachos.
Kenny Kline, BarBend
Meals you can make in advance
Banana Bread
Pre-made sandwiches
Pasta Salad
Chili
Mac N' Cheese
Pre-made pasta
Pulled Pork
Soups
Cookies
Pies
Pack Extra Towels and Wipes
It's THEIR camping trip, not just yours. Plan accordingly. I recently camped with a family with young kids: bring them extra clothes, hand wipes, towels, drinks and snacks. Fortunately I was like a resourceful auntie & could help the parents keep the kids happy & comfortable.

— Birgit Kirstin 🇺🇸❤️🇺🇦🌻🇦🇲🏔 (@birkirstin) August 19, 2022
My top tip for camping with kids is to always pack extra towels and baby wipes. Mud, water, and dirt are sure to make an appearance in the great outdoors.
As much fun as kids have playing in the great outdoors, you do not want any grime to get in your tent, cabin, etc.
Having the appropriate equipment to clean up is crucial to keeping your campsite and gear clean.
Sasha Ramani, MPOWER Financing
Things we always bring
Wipes
Extra Towels
Extra Paper Towels
Extra Shows and a change of clothes
Assign the Children Age-Appropriate Tasks
Assign children age-appropriate tasks. This ensures they won't get bored, and they'll want to feel as helpful as possible, regardless of their age.
For example, give them the task of filling water bottles or setting up everyone's sleeping bags. It keeps them busy, but they'll still feel included in the camping trip.
Jodi Neuhauser, Ovaterra
Example Age-Appropriate Tasks:
Gathering Firewood
Unloading and Setting Up Chairs and Smaller Gear
Helping to Pack up The Same Gear
Managing the Lantern and Flashlights
Have them help hunt for sticks & wood for the fire. Bring books that identify flowers, trees, animals, and gems. Bring them a journal with blank pages to draw and write in. Keep them hydrated. Give them a stick to draw in the dirt. Take small walks and discover together. Be free.

— Phenom 🇺🇸 (@Phurrlosophy) August 19, 2022
Make Things Easy for the Kids
Avoid roughing it if this is their first camping trip. Give your children permission to bring a memento from home to help them feel more at ease.
It would be nice if you could bring along their most treasured possession, whether it be a book, stuffed animal, or toy.
Additional enchantments can be added to your campsite to make it more enjoyable for everyone.
If your kids have trouble finding your tent in the dark, try installing battery-operated fairy lights or solar-powered lights beside your guy-ropes or door, or placing a rug at the tent's entrance to collect sand before it reaches the bed.
It's much more convenient if your campsite is within driving distance of your vehicle.
Kids are pleased to help unload the car, but they lose interest if the vehicle has to be parked more than 100 meters away.
Max Whiteside, Breaking Muscle
Teach Kids Some Camping and Survival Basics
Be informative. Teach them not to leave traces behind. Leave it like you found it or better if others left traces behind.

— Cindy Lawrence (@swamplady100) August 19, 2022
Teaching the basics of camping or survival is appropriate for kids and fun.
The act of gathering firewood, checking the flashlights, and how to build a sustainable fire are all powerful and valuable tools. Besides learning about survival preparation, safety tips are the main reasoning behind spending family time outdoors.
In addition, there is a deep connection between improving mental health and stimulating healthy cognitive brain function by embracing the outdoors.
Anamika Goyal, Cottage
Some useful camping and survival basics you need to teach your kids
Leave No Trace Principles
Navigating
Identifying Potentially Dangerous Plants
Finding and Purifying Water
Building a Fire
Finding Shelter in Any Environment
Finding Firewood
Build Up on the Excitement
Wait for dark.

Light fire. (For smoke)

Bust out these bad boys.

Light Saber battles! pic.twitter.com/oc4HU8sB1d

— 𝐄𝐝 𝐕𝐚𝐧 𝐍𝐞𝐬𝐬 RadioTFI.com (@EdRadioTFI) August 19, 2022
With kids, always remember to create enough hype around the experience by talking about it excitedly long before you embark on your trip.
Take them shopping for essentials, help them choose their gear, talk to them about your own experiences, and create a sense of adventure.
Kids love it when adults get excited over something, so much so that when it happens, they will even fake their enthusiasm only to match yours.
You may see through it and know that you will have to find more ways for them to enjoy their camping experience, but hey, it will at least help all of you to get through this one happily!
Kris Harris, Nootka Saunas
Around the Campfire Activities
Chilling In A Hammock
Listen To The Sound Of Nature
Stargaze At Night
Play Truth Or Dare
Mafia
Ghost Stories
Hammocks!

— Ryan Hollister (@phaneritic) August 19, 2022
Bring a constellation map, have them pick them out in the sky.

— Ann Slater (@Ann_Slater22) August 19, 2022
Teach Them to Check for Ticks
One crucial tip for camping with kids is teaching them to check for ticks. Ticks can carry all manner of diseases and are sometimes undetectable.
Insects have been particularly nasty this summer, so kids need to know how to check themselves for ticks when and where you as a parent necessarily cannot.
The most commonly affected areas are under the arms and knees, around the ears and hairline, and between the legs and thigh area.
Lyudmyla Dobrynina, Optimeal
Organize Your Packing Methodically
Camping with kids can be stressful. The best advice is to pack property. When kids are included in a trip, the packing list exponentially increases.
The need, therefore, arises to properly analyze and organize what you would need during your camping trip.
Pack things in sections such as – utensils, toys, shoes, toiletries, etc, to avoid rummaging for things every minute.
Because kids need something out of the bag all the time. Also, don't overdo it, but pack extra.
Prepare for weather changes, for any minor sickness, extra pair of shoes, extra socks, etc.
Kids tend to fall sick in such environments quickly if they aren't kept warm and comfortable.
Agnes Zabawa, Insurancenavy
Conduct a Test Run Beforehand
Camping with kids requires a little more attention to detail and planning so that the experience can be fun for everyone involved.
You can't leave things up to chance when it's the safety and health of your little ones which is why running a test run beforehand is a great idea.
From getting them accustomed to sleeping in tents to testing out the campground to ensure there's nothing hazardous around, a test run ensures that the big day goes smoothly and without any hiccups.
Guy Sharp, Andorra Guides
Go Over Nighttime Safety
Set ground rules for when it gets dark. For instance, once the sun goes down, it is a good time to get the campfire going (if there are no fire restrictions).
Make sure that your kids know the importance of how to behave around the campfire.
We want them to not only be respectful to other campers by not making too much noise, but also aware of their surroundings, so they don't trip over anything or get too riled up around the fire.
Pack a First Aid Kit with Extra Bandaids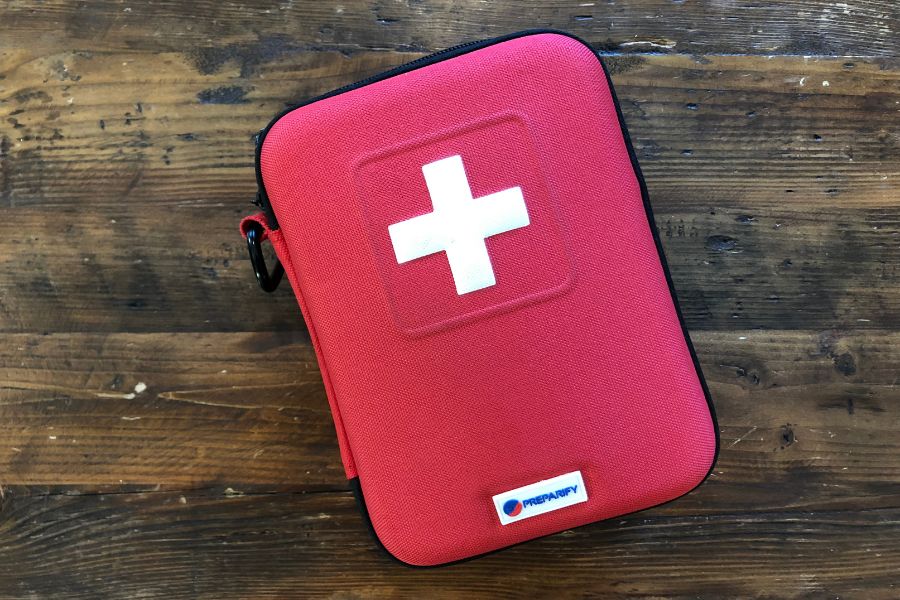 I always bring a big first aid kit, and before any trip, I check to make sure that the bandaids and any other things such as ointments, wraps, scissors, tweezers, are in the kit.
But then I add even more bandaids because inevitably one of my kids will fall, trip, or injure themselves when camping.
Bring Extra Blankets and Layers
You never know exactly how the weather will play out, so it is always a good idea to bring extra layers, jackets, blankets, hats, and anything to keep you and your kids warm during the night.
Sometimes a sleeping bag, may simply be not up to task, and you won't regret packing these extras.
Invest in some kid-friendly gear
Each of our kids gets their own kid-sized sleeping bag, along with a kid-sized camping chair, and their kids fishing poles.
So on top of the obvious, books, games, toys, etc. make sure to invest in kid-friendly gear to make the experience all the better.
Oh, and don't forget your marshmallow roasting sticks.
To Sum Things Up
Camping with kids can be a fun and fulfilling experience.
Better yet, you'll create memories for the whole family, and help to build your kids into excellent outdoor stewards.
Writing this article was a blast, and I know that I even learned some new tips and tricks too!
Next up: Hiking With Kids