Looking to buy a new sleeping bag for your next camping trip?
The market is swamped with thousands of different options, and choosing one can seem impossible.
But if you know what the best sleeping bag brands are, it's easier to narrow down your search.
So, which brands rise above the competition in 2021?
Keep reading to find out.
Kelty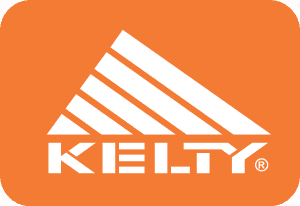 Kelty is an outdoor gear brand from Colorado that specializes in tents, backpacks, and sleeping bags.
They've been making top of the line products since they began operating in 1952. Kelty started out making backpacks, but their tents and sleeping bags are of the same impeccable quality.
Kelty makes sleeping bags with down fill, as well as sleeping bags with synthetic fill. So, whatever your preference is, there's a Kelty bag out there that'll suit you to a tee.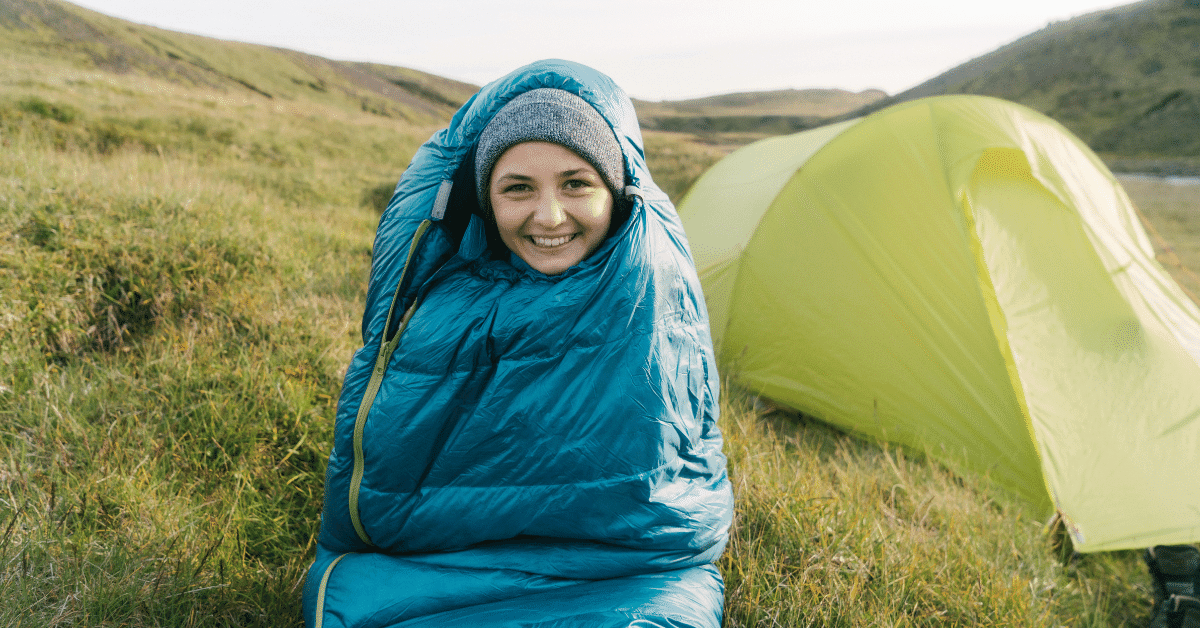 Our favorite Kelty sleeping bag: the Kelty Cosmic 20
The Cosmic range is one of Kelty's most famous line of sleeping bags, and for good reason. They truly are exceptional sleeping bags.
What makes them so great?
For a start, they're filled with DriDown insulation that's treated to resist water. That, along with the draft collar and mummy shape make this camping sleeping bag super warm and cozy.
It's also super lightweight and compact, making it an ideal backpacking sleeping bag.
Kelty Cosmic sleeping bags come in a range of temperature ratings, for different weather conditions. If you're camping in colder weather, you can rest assured that the Cosmic 20 degree sleeping bag will keep you nice and toasty warm.
Marmot
The story of the Marmot brand is an interesting one. It started in 1971 with two U.C. Santa Cruz students who formed a mountaineering club and began making parkas and sleeping bags from their dorm room.
Here's a fun fact:
They got their big break 3 years later when Clint Eastwood wore one of their parkas in The Eiger Sanction.
Ever since then, they've been leading the way in outdoor gear innovation, pioneering new technologies and creating consistently high quality products.
Our favorite Marmot sleeping bag: the Marmot Argon 25
Can't decide between a rectangular bag and a mummy bag?
This semi rectangular sleeping bag gives you the best of both worlds.
It's a little bit wider than a mummy bag – so if you're a side sleeper, you'll be more comfortable in this bag than you would be in other mummy shaped bags.
But the best part is, you'll still be super warm and cozy. This bag is filled with 650-fill-power hydrophobic down, which guarantees you'll stay warm and dry throughout the night.
Also, unlike most mummy bags, the Marmot Argon can be fully unzipped, so you can use it as a quilt as well if it isn't particularly cold.
The North Face
Since starting out in 1966, The North Face has grown into one of the most well known outdoor brands in the world.
Tents, backpacks, sleeping bags, clothes – you name it, they make it. And they make it remarkably well.
Their sleeping bags are no exception. No matter what kind of sleeping bag you're looking for, you'll be able to find a North Face bag that fits the bill.
Our favorite North Face sleeping bag: the North Face One Bag
This sleeping bag is really neat because you can use it in a range of weather conditions.
It has two top layers that attach separately, which means you've got 3 options. You can attach the thinner layer for a temperature rating of 40 degrees, the thicker layer for a 20 degree rating, or both layers for a rating of 5 degrees – when it gets really cold.
And despite being this versatile, it's still super compact and lightweight, so it's perfect for a backpacking trip as well.
REI Co-Op

REI is a little bit different from other companies, because it's actually a member-owned co-op.
What that basically means is that the vast majority of their profits are invested back into the outdoor community. That in turn means that their main objective isn't profit. Rather, their main objective is fulfilling the needs of the outdoor community.
So, as you can imagine, they make some pretty great stuff. Sleeping bags included. REI sleeping bags are some of the best bags out there, and there's a wide range of styles and types to choose from.
Our favorite REI sleeping bag: the REI Co-Op Magma 30
What I love about this mummy sleeping bag is that it's super warm, but it isn't heavy or bulky.
Thanks to the 850-fill-power goose down insulation, it's so cozy and soft you'll feel like you're sleeping on a warm, fluffy cloud.
It also features a hood with drawcords to keep you extra toasty from head to toe.
Plus, it has an anti-snag strip along the zipper. That means you don't have to worry about the zipper getting stuck every time you want to get in and out of your sleeping bag.
Big Agnes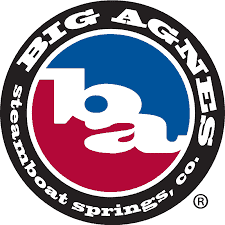 Big Agnes is a company situated in Colorado, surrounded by some of the most spectacular nature the US has to offer. You know a product will perform well in the mountains when it was designed and created in the mountains.
They've been making outstanding gear for the last 20 years, and their sleeping bags are some of the best you can find.
Whether you're looking for a mummy bag, a rectangular bag, or a double bag – they've got some spectacular options on offer.
Our favorite Big Agnes sleeping bag: the Big Agnes Torchlight 20
This sleeping bag is great because it's a mummy bag, but it's a bit wider than most mummy bags. That means you get a little bit more wiggle room and comfort, while still staying warm and cozy.
If you need a warm sleeping bag, but you like to move around in your sleep, the Big Agnes Torchlight 20 is a good option.
It's filled with water-repellent treated down insulation, and the outer fabric is treated with a water-repellent finish as well. So you won't just be warm, you'll also stay dry in this bag, even if you're camping in moist conditions.
One thing I should mention is that the zipper tends to get stuck easily, so you'll need to be careful of that when you're getting in and out.
Outdoor Vitals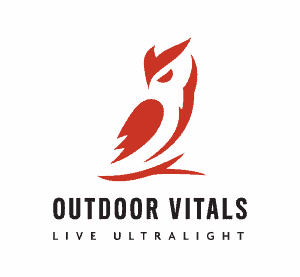 This company started out making affordable camping and outdoor gear. However, as the company grew they decided to shift their aim from budget friendly gear to premium quality gear.
Today, their gear is more expensive than it used to be, but it's also better quality gear that you're getting.
Here at Wilderness Times, we're big fans of Outdoor Vitals sleeping bags. In fact, we only just recently wrote a review on their Summit sleeping bag line.
Our favorite Outdoor Vitals sleeping bag: the Outdoor Vitals Summit range
These sleeping bags are so good that they come with a lifetime warranty that covers any defects. That tells you a lot about the company's confidence in the product.
It's available in 4 different temperature ratings, so you can select the one that suits the climate you plan on camping in most often.
And they're mummy shaped and down filled, with hybrid direction baffles that'll keep you evenly warm all over. That means no frozen feet!
Sierra Designs

Sierra Designs was founded in California in 1965 by two friends with a vision. And over the past 50 something years, they've kept that vision very much alive.
They make excellent tents, backpacks, clothes, and guess what else?
That's right – sleeping bags.
And not just any sleeping bags. They have a wide range of shapes, styles and types to choose from for different conditions, and to suit all preferences.
Our favorite Sierra Designs sleeping bag: the Sierra Designs Cloud 20
The Cloud really does live up to its name – it's like sleeping on a cloud.
It's a super compact, super lightweight sleeping bag. But for a mummy bag, it's got plenty of room inside to move around, so you won't feel claustrophobic. It's a good mummy bag for people who aren't fond of mummy bags.
And get this – it doesn't have a zipper. Say goodbye to getting your zipper stuck every time you want to get out of your sleeping bag. With this sleeping bag, that's one thing you don't have to worry about.
Vents at the bottom of the bag that let you stick your feet out if you get too hot are another neat feature, too.
Western Mountaineering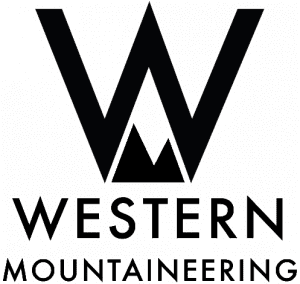 Here's another Californian outdoor gear company. This one was also founded over 50 years ago, by two mountaineers with a common dream.
There's one thing that is different about Western Mountaineering sleeping bags, though. Unlike most of the other companies I've mentioned in this article, they haven't switched to using treated down.
They say that the down they use can last between 25 and 50 years, and they're not convinced that treated down will last as long. They are, however, carrying out extensive testing to determine whether it could – so they still might make the switch, depending on the results.
Our favorite Western Mountaineering sleeping bag: the Western Mountaineering UltraLite 20F
There's a lot of hype around this sleeping bag, and let me tell you – it sure lives up to it.
The Western Mountaineering UltraLite sleeping bag is soft and comfy, and it's perfect for 3 season use. Even when it starts to get really chilly, you can rely on this bag to keep you warm through the night.
As the name suggests, they're light as a feather. They're also really compact, even without a compression sack. If you ask me, this is one of the best sleeping bags you can get for 3 season backpacking and thru-hiking.
Therm-A-Rest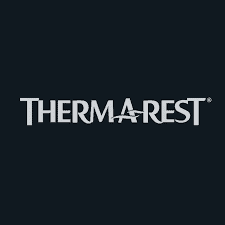 Therm-a-Rest is a company that started out in 1971 making sleeping pads. In fact, they were the ones that created the first ever self-inflating air mattress in the world.
What does that tell us?
That a good night's sleep has been at the forefront of their mission since the very beginning.
With that in mind, it's no wonder they make such amazing sleeping bags.
If you're a fan of rectangular sleeping bags, you'll need to look elsewhere. Therm-a-Rest only makes mummy shaped sleeping bags, as well as various quilts and blankets.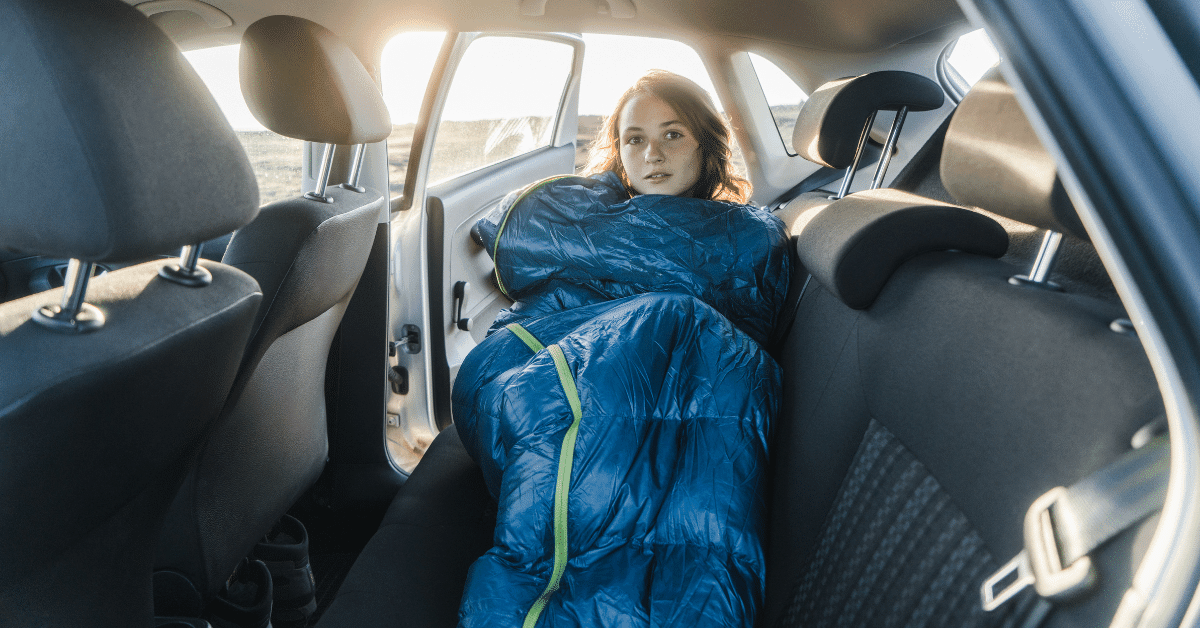 Our favorite Therm-a-Rest sleeping bag: the Therm-A-Rest Questar 20F
The Questar 20 is a warm and lightweight down bag, perfect for taking with you on the trail.
It's got draft tubes, a draft collar, an adjustable hood and water-repellent down insulation. All things that will work together to make sure you sleep snug as a bug in a rug.
It's got straps that you can use to attach it to your sleeping bag, too. This is a handy feature if you like to roll around at night like I do. The straps make sure you don't roll off your sleeping pad onto the cold, hard floor in your sleep.
Mountain Hardwear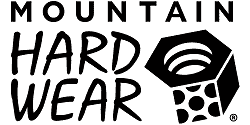 Compared to the other companies I've talked about, Mountain Hardwear is the new kid on the scene. They actually kicked off in 1993 – the same year I was born.
The company was born out of a need for better quality gear. You see, the quality of outdoor equipment was dropping as the 20th century progressed. It was becoming more and more difficult to find good quality gear.
Mountain Hardwear hit the scene to raise the bar. By providing better quality gear, they forced other manufacturers to up their game as well.
Talk about a game changer.
They make everything from tents, to backpacks, clothes, and of course sleeping bags. Like Therm-a-Rest, they also stick to mummy shaped bags, so you won't find any rectangular bags in their catalogue either.
Our favorite Mountain Hardwear sleeping bag: the Mountain Hardwear Phantom Alpine 15
If you're worried about not being warm enough, and you want a sleeping bag that's really warm, this might be the one for you.
The Phantom Alpine 15 is made for colder weather conditions, but it has a double zip that lets you open it if you get too warm. That kind of versatility makes a massive difference if you're sensitive to the cold like I am.
This bag is a bit tighter than some, so it might not be spacious enough if you've got a large body frame. But if you're of average or small build, it'll be just fine.
Scratch that – better than fine. Don't be surprised if you find this sleeping bag to be more comfortable than any other bag you've slept in before it.
I mean it. You'll be so comfortable, you'll forget you're sleeping outdoors.
What To Look Out For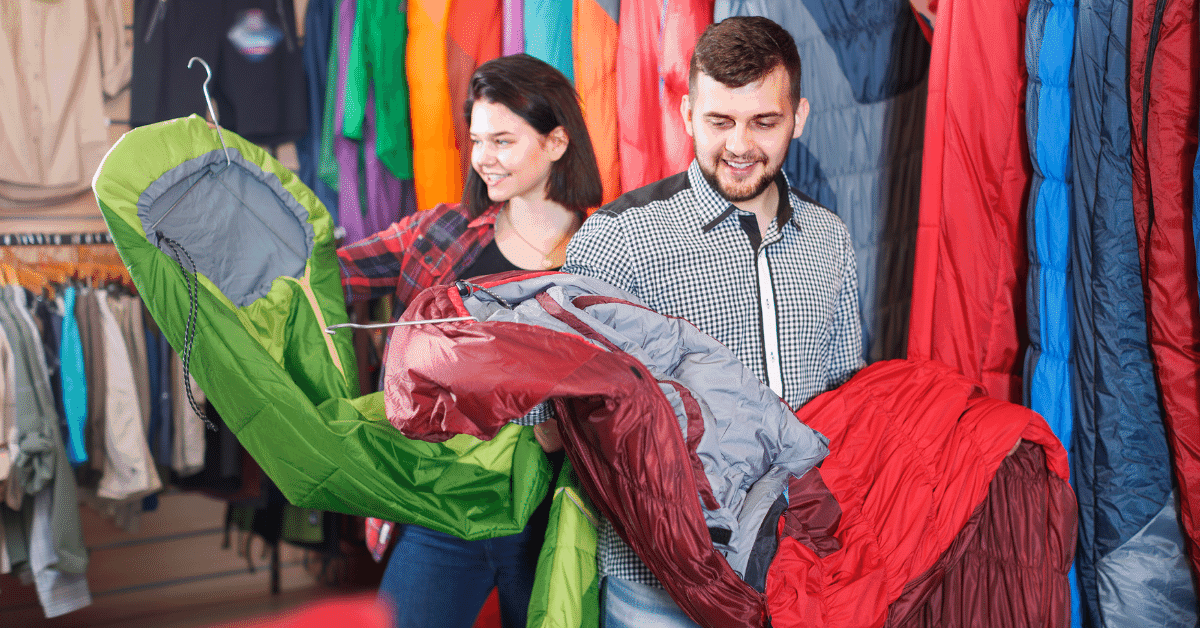 Knowing which brand you like isn't enough to pick out a sleeping bag.
Different sleeping bags serve different purposes. Depending on where you'll be camping, what the weather will be like, and how you like to sleep – certain bags will be better suited to your needs than others.
So, what do you need to take into consideration?
Type of insulation
Temperature rating
Material
Shape
Extra features
These things will all contribute to a sleeping bag's performance in various conditions.
Here's what you need to know.
Insulation
Basically, sleeping bags either have down insulation, or synthetic insulation.
What's the difference?
Well, for one, down has a better warmth to weight ratio than synthetic. That means that backpackers who need to make the most of every ounce of gear are better off going for a down bag.
That being said, down fill is slower to dry than synthetic, which can be a pain in the neck if it happens to get wet in a downpour.
Nowadays, most sleeping bag manufacturers use hydrophobic treated down. This type of down resists water, and is 3 times quicker to dry than regular down. Still, even this type of fill is slower to dry than a synthetic bag.
It's also worth mentioning that down bags are considerably pricier than their synthetic counterparts. So if you're looking for a budget friendly bag, you might want to opt for a more affordable synthetic sleeping bag to begin with.
Temperature Rating
Temperature ratings can be a bit misleading.
You see, if you take a sleeping bag with a temperature rating of 40 degrees, and go camping in 4 degree weather, chances are you'll freeze your butt off.
That's because the temperature rating indicates the lowest possible temperature that you can use the bag in and survive the night. If you get close to that limit, you're not going to be very comfortable.
That's why you need to look at the comfort rating. If it isn't specified, you can assume that it'll be around 10-15 degrees warmer than the temperature rating.
So take the coldest temperature you'll be using your sleeping bag in. Then add on another 15 degrees or so, and that's the temperature rating you should be looking for.
Size & Weight
If you're going car camping, you can pack as much gear as you like. You don't have to worry too much about how much it weighs, or how compact it is.
However, if you're going backpacking, you'll be carrying your entire campsite on your back. In these instances, every ounce matters.
The size and weight of your sleeping bag will be the most important feature to look out for if you're a backpacker. You'll want to put portability right at the top of your list of priorities.
Shape
Sleeping bags come in 2 shapes: rectangular and mummy shaped.
In a nutshell, mummy bags are warmer and rectangular bags are more comfortable.
The reason is simple.
Mummy bags have less space inside, making it easier to stay warm, but restricting your movement. On the other hand, rectangular bags have more space, so you can move around freely and sleep in different positions. But, the empty space leaves you prone to cold spots.
Rectangular sleeping bags can also be unzipped and used as a quilt, making them great for summer when you don't want to be wrapped up.
Plus, if you've got two compatible rectangular bags, you can zip them together to create one big double sleeping bag. This is great for snuggling up to that special someone on a romantic camping weekend away.
Extra Features
Extra features might seem like minor details, but they can actually make a huge difference.
Things like a draft tube and a draft collar, as well as a hood with a drawstring will keep you extra cozy on chilly nights. So keep an eye out for those if you're looking for a bag that's going to be really warm.
Anti-snag zippers are another good feature to look out for. Zippers that are constantly getting caught are enough to make you want to pull your hair out. An anti-snag zipper will save you a lot of frustration.
What's Next?
Now that you know what some of the best sleeping bag brands are, you know which names to look out for when you're shopping around.
You really can't go wrong with a bag from any of these manufacturers. They all make top notch sleeping bags that'll perform for years to come.
If you want to see our top winter sleeping bag choices, check out this review article we wrote on the best sleeping bags for cold weather.