There are so many great bloggers, YouTubers, podcasters, and photographers out there creating amazing outdoor content on a daily basis.
Not only did I want to personally get to know them better, but I also wanted to explore their outdoor influences and passion for nature.
Thus, we've launched the I Love The Outdoors Interview Series.
If you are interested in participating in the series, please contact us and let us know!
James Willamor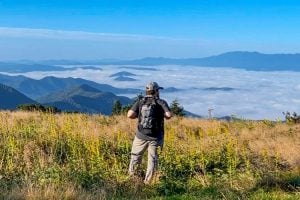 1. Tell us a little about yourself. 
I'm 43 years old and I've spent most of my life living in North Carolina.
I have two kids who often join me on my hiking and camping adventures.
2. What is your favorite outdoor activity?
I prefer camping slightly more than hiking. I love just sitting and enjoying nature and letting it clear my mind.
We often don't notice how much noise there is in our everyday life, from the hum of machines to distant road noise.
Nothing beats falling asleep to the sound of frogs and insects chirping, the flowing of the creek, and the barking of the coyotes.
3. Where is your favorite trail?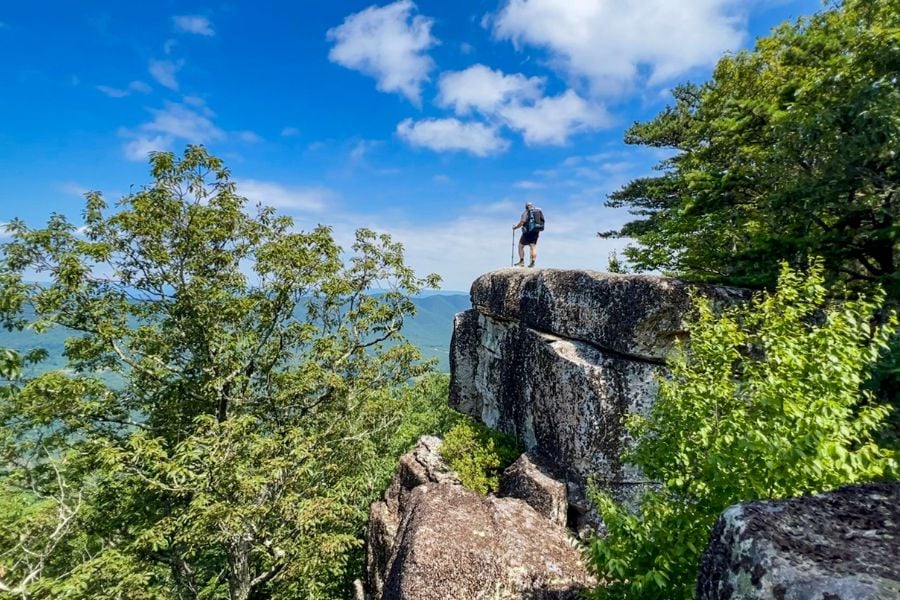 My favorite trail overall is the Appalachian Trail.
I've hiked and backpacked on it since my early 20s, and still there is so much to discover.
Snow-covered balds, the blooms of early spring, summer thunderclouds cresting the ridgeline, the White Mountains in full Autumn color.
4. Where is your favorite camping spot?
My favorite camping spot so far is Twin Lakes, Colorado.
The 13k footers towering over the lake in front of you, the snow-capped peak of Mount Elbert behind you.
The scent of sagebrush and the sound of hummingbirds. Plus, Twin Lakes is a charming trail town on the CDT/Colorado Trail.
5. What was your first outdoor memory as a kid?
When I was in kindergarten my dad started taking me to camp and hike at a local state park.
Those were some of my favorite memories with him.
I can still remember the hiss of the old Coleman lantern, the smell of coffee in the percolator, and the taste of the best scrambled eggs I've ever had.
6. Who was your biggest outdoor influence?
In 2019 I was feeling a bit melancholy about life and I started following a couple who were friends-of-a-friend in my city, Tina Currin and Grayson Currin, on Instagram as they hiked the Appalachian Trail.
I hadn't been camping or hiking in over a decade, but it rekindled my love for it and since the autumn of 2019 I've spent over 120 nights camping and backpacking.
7. What was your all-time best camping or hiking experience?
In 2021 I spent two weeks camping and hiking in Wyoming, Colorado, New Mexico, and Texas.
It was the first time I'd really traveled west of the Mississippi River, and I was enthralled by the vastness of the plains, the open rangeland, the peaks of the Rockies, the colors of the Chihuahuan desert, and Llano Estacado.
It's like the world became a little bit bigger to me.
8. Who is your favorite person to camp or hike with?
Growing up it was my father who started taking me camping frequently when I started Kindergarten, and now that he has passed, I take my girls camping often.
I thought it would be difficult to do a week or two-week-long camping trips with kids but they are uniquely flexible in a way adults often find difficult.
I do usually allow for certain conveniences such as tablets.
I may enjoy sitting at camp just staring off into the distance for hours pondering the meaning of existence, but I can accept they would rather watch Bluey.
9. What is your favorite piece of gear and why?
If coffee doesn't count as gear, then I suppose it's a camp chair.
I'm not a high-millage hiker, but I will hike a good distance to a beautiful view and then wait hours to catch a sunset.
Since I like camping more than hiking I enjoy just sitting and staring at a campfire, a river, a sunset, or just into the distant horizon.
All of these are made more enjoyable perched atop a camp chair rather than on a foam pad on the ground.
10. What do you love about the outdoors?
Trappist monk Thomas Merton once said that no writing on solitude, "can say anything that has not already been said better by the wind in the pine trees."
I could write 10,000 words on what I love about the outdoors and still come up short of adequately describing the experience itself.
11. What outdoor places are on your bucket list?
It wasn't until 2021 that I really ventured west of the Mississippi River and it is not hyperbole to describe it as life changing.
I still have so much to explore out west as I haven't really made it further west than the middle of NM, CO, and WY.
There's so much I want to explore but to narrow it down; backpack the Wind River Range in Wyoming, overland in Monument Valley, Utah, and camp in the Arizona desert among the saguaro cacti.
12. What is your goal as an outdoor content creator? How can we support you and where can we find your content?
I have benefited greatly from learning about equipment, techniques, and outdoor places from online content creators, so I want to share some of the places, beauty, and things I've learned along the way.
The outdoors are for everyone so I hope what I create can encourage everyone to enjoy and be good stewards of the outdoors.
My Instagram account is @cicadaappreciationsociety and my YouTube channel is @CicadaAppreciationSociety
James Willamor thanks for the great interview and participating in the I Love The Outdoors Interview Series!
If you are interested in participating and sharing your story, please contact us and let us know!
Previous Interviews