There are so many great bloggers, YouTubers, podcasters, and photographers out there creating amazing outdoor content on a daily basis.
Not only did I want to personally get to know them better, but I also wanted to explore their outdoor influences and passion for nature.
Thus, we've launched the I Love The Outdoors Interview Series.
If you are interested in participating in the series, please contact us and let us know!
Jamie Dixon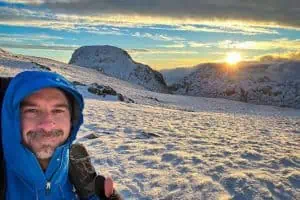 Tell us a little about yourself. 
I'm 50 years young and grew up in a small village called Leece in Cumbria, England close to the Lake District National Park.
For the last 25 years I've lived in Lancashire, not far from home, and thankfully just an hour's drive to the mountains in the Lake District.
I'm married with two daughters and have a wonderful wife who is supportive of my wild camping adventures 🙂
2. What is your favorite outdoor activity?
Climbing mountains and wild camping on them.
After walking all day, you can't beat being pitched up high watching the sunset with a brew in your hand.
3. Where is your favorite trail?
Last summer I backpacked and wild camped for 8 nights through Abisko National Park inside the Swedish Arctic Circle with my brother.
It is true wilderness and the scenery is stunningly beautiful.
We were treated to a wonderful display of the northern lights on our last night – something that I'll remember for the rest of my life.
4. Where is your favorite camping spot?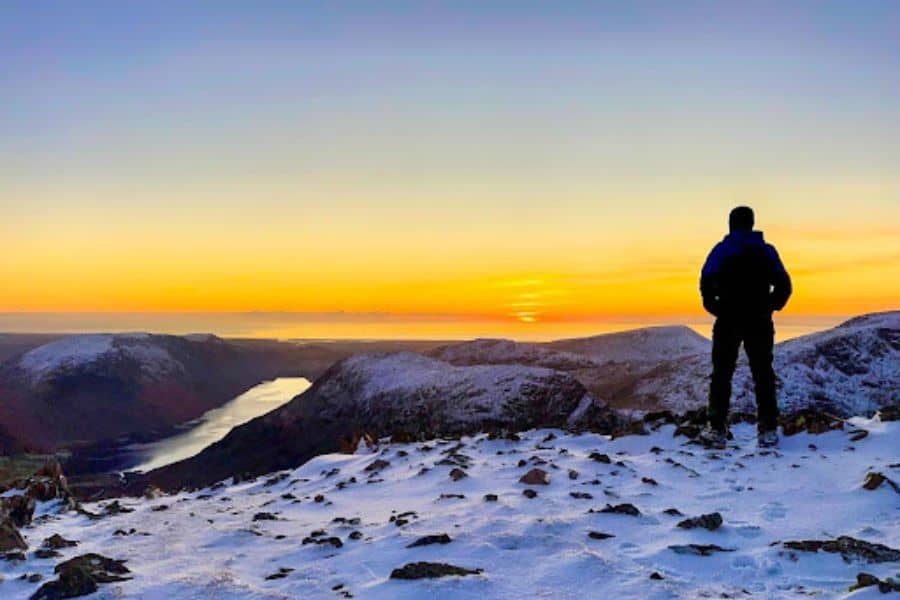 I started wild camping in 2020 during the COVID pandemic (one of the few positives) and my first camp spot will always be my favourite.
It was just off a mountain summit called Grey Friar in the Lake District.
I remember sitting outside my tent having a brew with my brother watching the sunset over the Irish Sea and thinking to myself – why didn't I start doing this sooner!
5. What was your first outdoor memory as a kid?
When I was 5 years old, during the summer of 1978, my dad took my brother and I camping in Scotland.
We camped in a field full of rabbits and my dad, unfortunately, forgot the tent poles, so we had to use some wooden posts from the farmer's fence!
My brother and I had some super cheap ($4) and super thin sleeping bags (from Famous Army Stores) and it was freezing that night! It was an outdoor holiday I'll never forget.
6. Who was your biggest outdoor influence?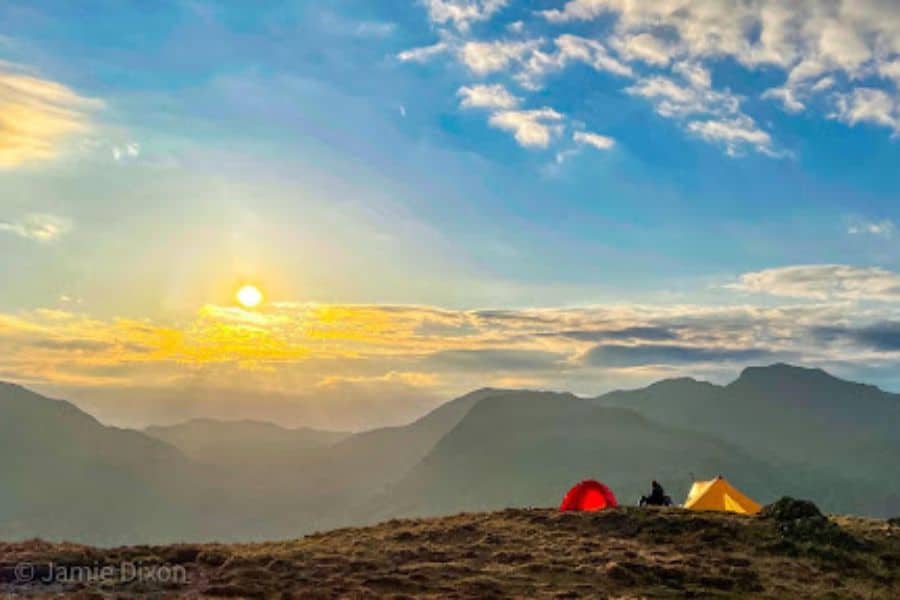 Chris Townsend the long-distance walker, outdoor writer and photographer.
I've read several of his books such as 'Rattlesnakes and Bald Eagles – Hiking the Pacific Crest Trail' and closer to home 'Along the Divide – Walking the Wild Spine of Scotland'.
He really gives you an insight and feeling for these long-distance trails and has inspired me to get out even more.
My brother Peter who encouraged me to get out into the hills during COVID and advised me on what gear to buy (I've spent a King's ransom!).
He knows the Lake District fells like the back of his hand and it's thanks to him that I've nearly completed the 214 Wainwright peaks.
7. What was your all-time best camping or hiking experience?
Apart from my first wild camp, it has to be the final night of my Sweden trip last summer.
We had a perfect camp spot next to a river and that night were treated to a 3-hour northern lights display right across the sky.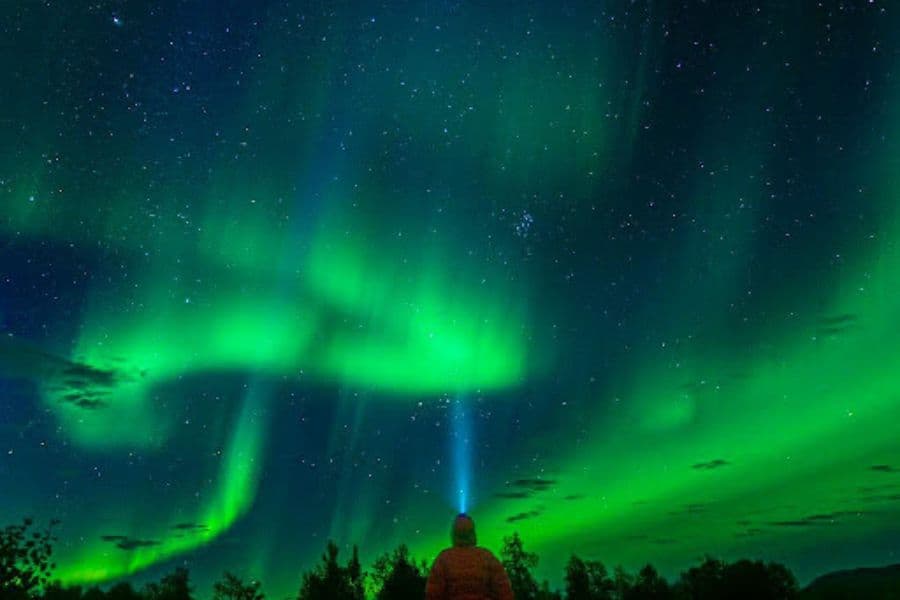 By the time we stopped taking pictures just after midnight, it was already -7 (-44F).
8. Who is your favorite person to camp or hike with?
It has got to be my brother. He got me hooked on wild camping and we've had some great camps with hopefully many more to come.
9. What is your favorite piece of gear and why?
My walking poles (Pacerpoles). I've previously suffered from bad knee pain and never thought I'd be able to go walking in the mountains due to the descents killing my knees.
The Pacerpoles have been a complete game-changer for me and I now walk free of knee pain.
Shelter wise it is my Mountain Laurel Designs (MLD) Trailstar – there is plenty of space and the open front is great for the views.
10. What do you love about the outdoors?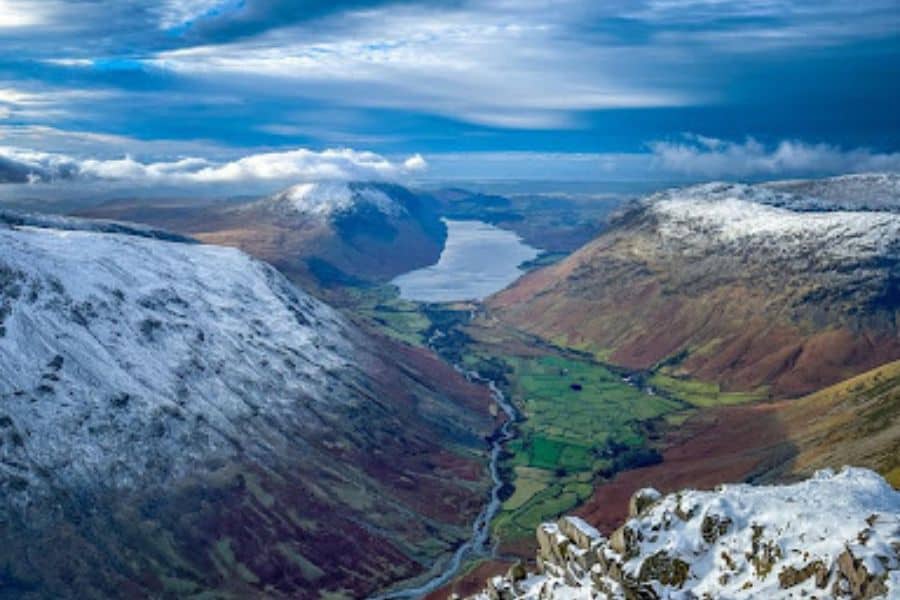 Being out in the hills is so peaceful and helps me to switch off from the hustle and bustle of everyday life.
Wild camping under the stars and watching sunsets/rises has reminded me how beautiful and amazing our natural world is and has helped me get through COVID.
11. What outdoor places are on your bucket list?
In September I'm planning another backpacking trip with my brother to Norway and I'm also overdue for a visit to see my younger brother Ross in Vancouver.
Once I've completed the Wainwright peaks later this year I'm hoping to start climbing more of the 282 Scottish Munro peaks.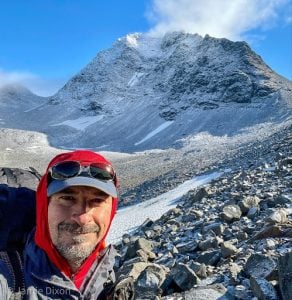 12. What is your goal as an outdoor content creator? How can we support you and where can we find your content?
I'm passionate about protecting the environment and hopefully, by sharing my experiences, I can encourage more people to get outdoors and connect with nature.
I hope they too will appreciate the beauty of our wonderful and fragile world and in turn, take their own steps to protect it.
Please make sure you Leave No Trace.
I enjoy sharing photos and video clips of my wild camping adventures. Please follow me on:
Twitter @jamiedixon72
Instagram @jamiedixon 
Thanks,
Jamie 👍🙂
Jamie, thanks for the great interview and for participating in the I Love The Outdoors Interview Series!
If you are interested in participating and sharing your story, please contact us and let us know!
Previous Interviews