There are so many great bloggers, YouTubers, podcasters, and photographers out there creating amazing outdoor content on a daily basis.
Not only did I want to personally get to know them better, but I also wanted to explore their outdoor influences and passion for nature.
Thus, we've launched the I Love The Outdoors Interview Series.
If you are interested in participating in the series, please contact us and let us know!
Alice Morrison
Tell us a little about yourself.
I was born in Scotland and then at just six weeks old my parents got on a boat and sailed to Africa.
I was brought up in the foothills of the Rwenzori in Uganda.
Now I live in Morocco in the Atlas Mountains and I am a full-time adventurer.
I live in an Amazigh (Berber) family compound. And my bedroom is above the cow.
2. What is your favorite outdoor activity?
I just love being outdoors.
I am not physically talented but will try anything.
I've cycled from Cairo to Cape Town and walked across Morocco, so I guess biking and walking.
3. Where is your favorite trail?
So hard! I loved the coloured canyons in Jordan.
4. Where is your favorite camping spot?
I love camping in the desert plains under an African sky.
5. What was your first outdoor memory as a kid?
Being attacked and badly stung by a swarm of wild hornets.
My Mum picked something like a hundred stings out of me.
6. Who was your biggest outdoor influence?
My friends in Hayfield in the Peak District including John Kitching and Naomi Greaves.
7. What was your all-time best camping or hiking experience?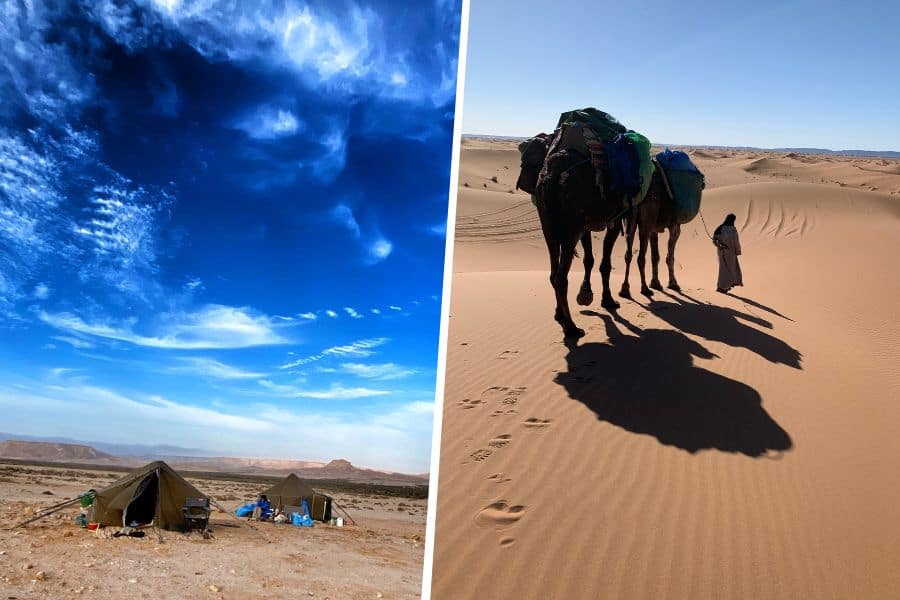 Walking for 7 ½ months across Morocco with camels and setting up camp every night in a different place.
8. Who is your favorite person to camp or hike with?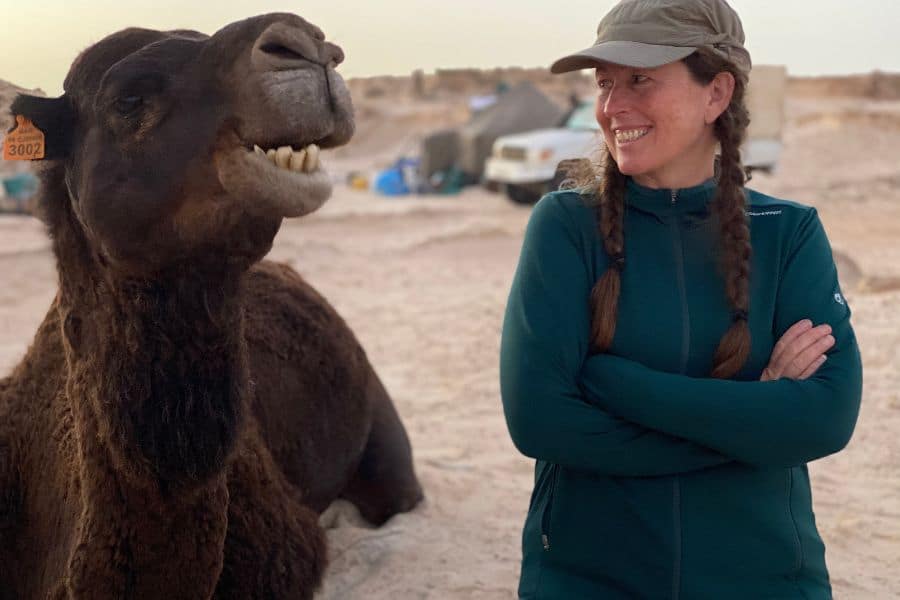 Hamish the camel
9. What is your favorite piece of gear and why? 
I think a good down jacket is essential for night times and cold times.
I love Mountain Equipment full down and Craghoppers for a non-down cosy puffer.
10.. What do you love about the outdoors?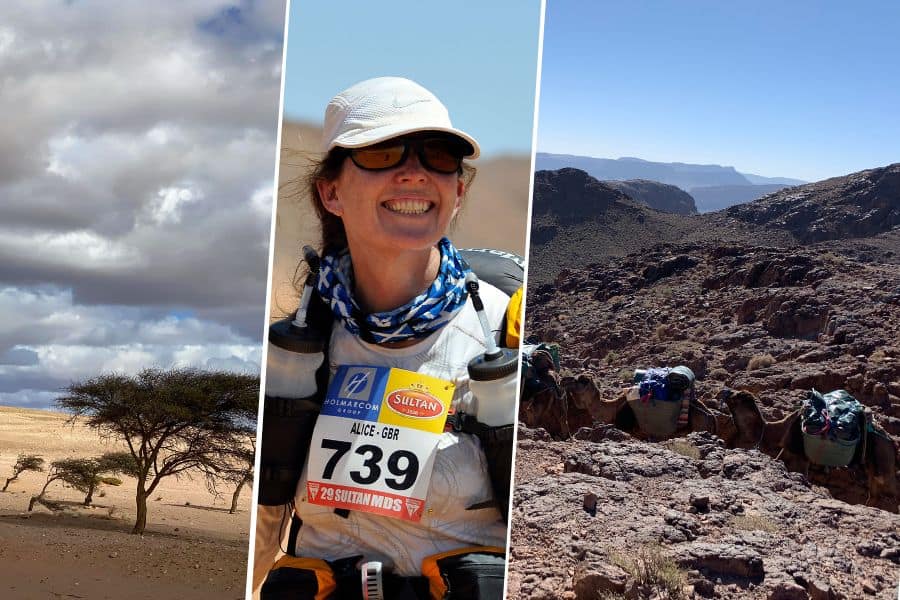 Everything.
Nature is our home.
The freedom.
11. What outdoor places are on your bucket list?
Deserts of Chad, mountains of Saudi Arabia, national parks in the USA … I have a long list.
12. What is your goal as an outdoor content creator? How can we support you and where can we find your content?
I would like people to walk with me. To come on the adventure with me.
Even if it's from their armchair and I would like to promote understanding between the Muslim world and the West one Salaam alaykum at a time.
You can buy my books, listen to my podcast, sponsor an expedition, follow me on Insta and send me a nice message 🙂
Everything and all social links is on my website www.alicemorrison.co.uk
Previous Interviews