There are so many great bloggers, YouTubers, podcasters, and photographers out there creating amazing outdoor content on a daily basis.
Not only did I want to personally get to know them better, but I also wanted to explore their outdoor influences and passion for nature.
Thus, we've launched the I Love The Outdoors Interview Series.
If you are interested in participating in the series, please contact us and let us know!
The Van Escape
Tell us a little about yourself.
We are Agnes and Chris, a couple in our 40s and 50s who share a passion for the great outdoors.
We have been exploring different parts of the world for a long time, but we've been traveling together for six years.
Our top picks for travel destinations are the United States, particularly Alaska, the Southwest, and the Pacific Northwest.
Though we are originally from Poland, we currently live in Mexico and use it as a base to travel around North America, with a focus on the US and some parts of South America.
Our passion for hiking and road trips led us to purchase an RV in 2019, allowing us to travel from Alaska to Florida for almost eight months throughout the USA and Canada.
Unfortunately, our plans were interrupted by the Covid-19 pandemic. But we are pleased to be able to travel again.
2. What is your favorite outdoor activity?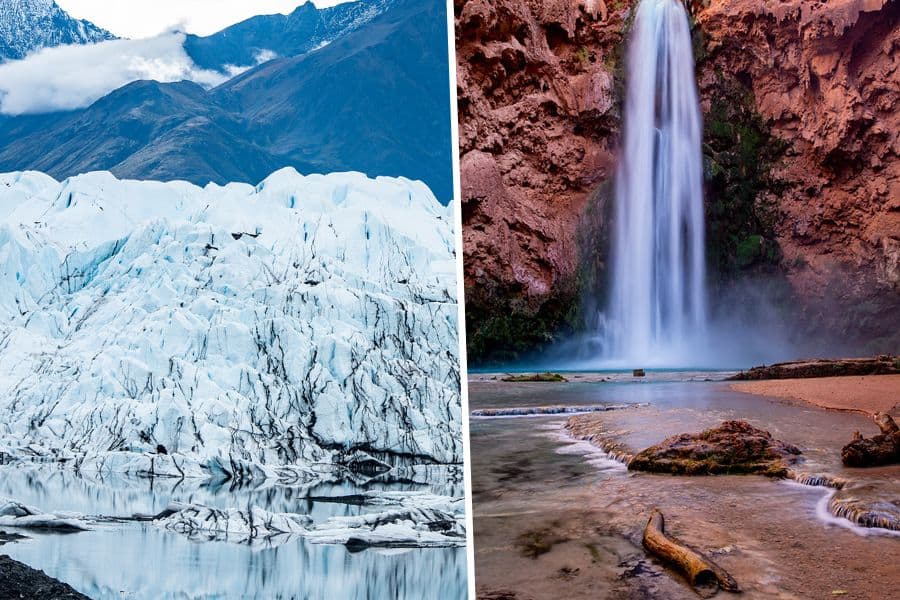 We enjoy hiking on scenic trails to capture stunning views of landscapes and wildlife in the best lighting.
We prefer to explore intriguing trails during sunrise or sunset or stroll along paths that lead to breathtaking waterfalls.
We also enjoy participating in various outdoor activities, including kayaking, especially amidst the gorgeous glaciers of Alaska.
3. Where is your favorite trail?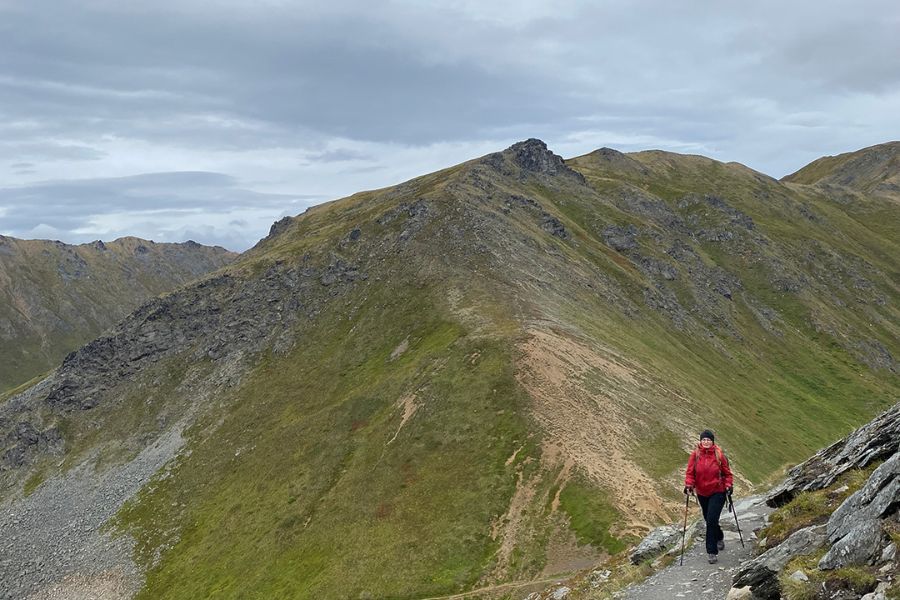 We love the trails on Alaska's Hatcher Pass. But most of our favorite trails are in the Southwest.
Too many to list them all, but the ones we like to repeat are the Subway in Zion National Park, Delicate Arch in Arches National Park or Rattlesnake Arches trail.
We love the Wave hike and would love to do it again, but winning the permit in the lottery is so challenging.
In addition, we also love hiking in slot canyons. Recently we reached the slightly claustrophobic and very narrow Zebra Slot Canyon in Utah.
4. Where is your favorite camping spot?
We have a few preferred camping spots that we love to return to.
Campground on Homer Spit, Alaska is one of them – it is situated on the bay where you can enjoy a stunning view of glaciers flowing down from the mountains from your tent or RV.
However, we love to camp on the BLM (public lands) as well, especially in Utah, where the breathtaking western scenery never fails to amaze us. Recently, we stumbled upon the hidden gem of Utah – the Great Chamber near Kanab – and were enchanted.
We like to camp along the Scenic Byway 95 in Utah or the Grand Stairs Escalante National Monument.
5. What was your first outdoor memory as a kid?
Agnes: Fishing trips to the lake with my Dad. We caught fish and then fried them together. Also, making a campfire with Dad and baking potatoes in it.
Chris: When I was nine years old, I went on my first camping trip with the scouts, and the memories still stick with me.
During the trip, we were responsible for setting up the tent, collecting firewood, and preparing meals.
Additionally, we learned about navigating in the field and participated in various sports competitions in the forest.
6. What was your all-time best camping or hiking experience?
One of our most memorable camping and hiking experiences was the challenging 10-mile hike to Havasu Falls in Arizona's Grand Canyon.
The destination offers a breathtakingly beautiful Havasu Campground where you can spend three nights and enjoy five stunning waterfalls.
However, obtaining a permit for this hike is quite challenging as the Havasupai Tribe manages it, and access is limited.
7. Who is your favorite person to camp or hike with?
For six years, we have been enjoying hiking and camping adventures together.
Our camaraderie at the campsite is exceptional.
Each of us is responsible for specific tasks to ensure smooth camping operations.
8. What is your favorite piece of gear and why?
Agnes: I've been using trekking poles during hikes for the past few years. My backpack tends to be heavier as I carry many photo equipment and necessary items for the hike.
The trekking poles have greatly relieved my spine, and I haven't experienced any pain even after walking long distances.
They also aid in balancing on challenging terrain and have become an essential part of my hiking gear. I am pretty fond of my trekking poles.
Chris: I always keep my pocket knife with me, as it was a gift from Agnes.
It's a useful camping tool; I always pack it in my backpack. Additionally, I never hit the trail without my trusty sports watch.
It helps me track how far I've walked and check that I'm not overexerting myself. The watch has a solar function, so it recharges while I'm in the sun.
On our hikes in New Mexico, it was beneficial as we searched for the unique rock formations in the Bisti Badlands, which were in desert terrain.
9. What do you love about the outdoors?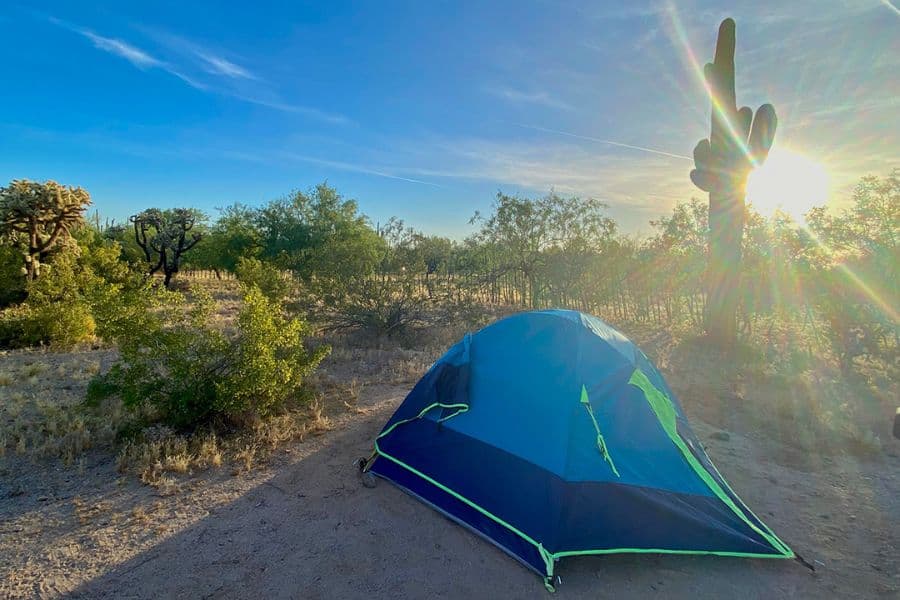 We love the opportunity to breathe fresh, crisp air, the sounds of nature, sunrises, and sunsets.
Recently we pitched a tent on the BLM grounds in Arizona among the blooming giant saguaro cacti.
At night, we were awakened by the most beautiful concert of nature: the hooting of owls that have their nests in cacti.
On another occasion, we savored the experience of listening to howling coyotes in the desert.
At times, we were roused from our sleep by the squawks of seagulls.
Even the pesky mosquitoes, which may seem bothersome, add a unique charm to each outdoor experience.
10. What outdoor places are on your bucket list?
We love the US National Parks and the vast wilderness found in Alaska.
Despite having visited six of the eight national parks in Alaska, there are still two on our bucket list that we have yet to explore.
These remote locations, such as Kobuk Valley National Park, can be expensive.
Another park we desire to spend more time in is the Gates of the Arctic National Park, which is the least visited park in the USA.
We could only spend one day in the park during our previous trip through Dalton Highway, but we plan to return for a 5-7 day trekking adventure.
As bear enthusiasts, we love to watch the bears. One of our dreams is to observe polar bears in their natural habitat.
We have had the opportunity to observe black, grizzly, or brown bears many times, for example, in Katmai National Park.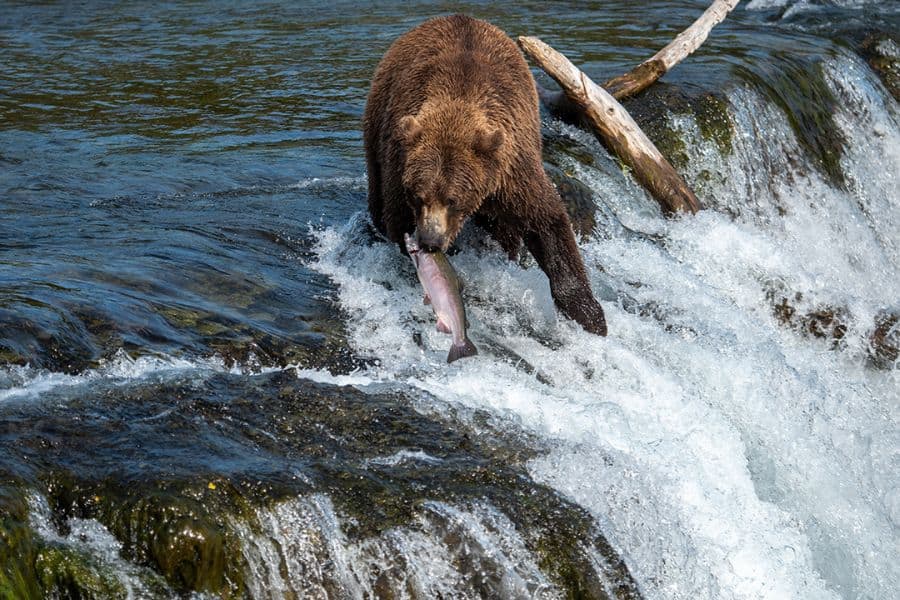 But now we are dreaming of a trip to see the polar bears along the coast near Barter Island, where the village of Kaktovik is located.
11. What is your goal as an outdoor content creator? How can we support you and where can we find your content?
Since 2019 we have maintained a travel blog, The Van Escape, that showcases the places we visit and provides helpful tips and travel ideas, such as detailed hiking trail descriptions, reviews, and ready-to-go itineraries.
We only share our personal experiences, including our thoughts on tours and gear we've purchased and used, and we never write about places we haven't visited ourselves.
Our goal is to provide our readers with only verified and reliable information.
We are also passionate about photography, especially wildlife and landscape.
That's precisely why our blog exclusively showcases our original photographs taken on our adventures. We don't use stock photos.
Agnes and Chris, thanks for the great interview and for participating in the I Love The Outdoors Interview Series!
If you are interested in participating and sharing your story, please contact us and let us know!
Previous Interviews